Finding Fresh Ways to Grow a Business (INTERVIEW)
Ericka Mitton, Senior Buyer, DrJays.com
Related Trend Reports
Art & Design
,
Celebs
,
Commercials
,
Cosmetics
,
Fashion
,
Fashion for Men
,
Gadgets
,
Graffiti
,
Hip Fashion
,
Internet
,
Mobile
,
Photography
,
Pop Culture
,
Print
,
Social Media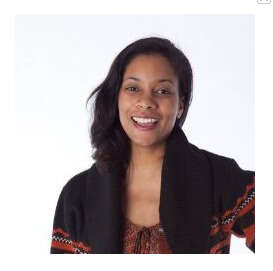 Ericka Mitton started out at DrJays.com as a Junior Buyer, but when the recession hit, she had to go out and find new products that people were willing to buy. Ericka had to immediately change her buying strategy and decided to grow the business in areas that they weren't concentrating in. Instead of looking at buying brand clothing, Ericka experimented and started investing in non-brand clothes, and also tapped into the plus-size fashion category. By making these changes in her buying strategy, Ericka was able to grow the sales volume by 26% from 2011, while raising margin dollars by 40%. With her hard work and intuition, Ericka has become an instrumental member of the DrJays.com team.
3 Questions with Ericka Mitton
1. Do you have specific rituals for re-setting your team to be creative?
Management does a great job helping us grow here at DrJays.com. Having great co-workers is extremely important in any business, and the marketing and design teams here are amazing. These teams help push the company to its new limits; everyone also has a different background. We all had to come forward and share research with the team when I first started, and from this, we have developed incredible team skills.
2. What makes an innovative culture? How do you create a culture of innovation?
I think that it is important to listen to other people's ideas. All of the buyers have many different backgrounds here. One buyer is into the skateboarding lifestyle, while another is into sneaker culture. With these different backgrounds comes variety and this is also reflected on our site. We carry sportswear, non-branded/private label, skater brands, etc. There is something for almost everyone; we are a one-stop place for shopping.
3. Looking to the future, how is DrJays.com going to be a leader in innovation?
We will be a leader in innovation by giving the customers the products that they need or want. We are a great place for plus size, and our athletics business is growing immensely. We have no cubicles here, and handle our own business; we see ourselves as a mini entrepreneur.