How Companies Should Innovate with Digital Retail Solutions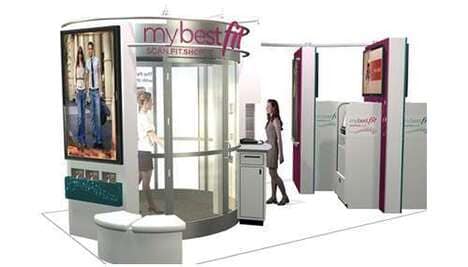 Many consumers have become immersed in a digital lifestyle, and companies applying digital retail solutions to their stores have a significant advantage in staying relevant over the next decade. However, many businesses, from retail chains to restaurants, are seriously lacking when it comes to incorporating digital innovations. With technology continuing to develop when it comes to improving the customer experience, companies must take the time to understand how this digital world can help increase sales and the overall efficiency of their business.
For example, Milan Kazarka from Slovakia designed the
Draqie interactive table
, a product that could potentially revamp the way restaurants are run. The design only reacts to fingertips and not plates or cutlery, so customers interacting with the touchscreen don't have to worry about pressing a wrong button when eating their meals. The touchscreens act as a menu, and can be hooked up to the kitchen so a waiter would only have to bring out food when ready -- decreasing overhead and increasing efficiency. Similarly, A&W has recently installed computers at the front of its stores that allow customers to order when the line is busy. Their order number will then be called when the food is ready -- saving time for both the company and consumer.
Restaurants aren't the only places benefitting from digital retail solutions. Products that enhance the shopping experience are already available, but most stores have not taken advantage of these developments. The Marketing Ad Group came out with a
holographic greeter
in November of 2011, which can be placed in stores and used to relay information to customers.
Digital retail solutions have the potential to completely revamp the way companies interact with consumers. In our
Interactive Marketing Trend Report
, we discuss some of the tactics businesses have taken in the past to attract consumers through digital innovations, and how these can be applied to a variety of sectors.