Connect to Geek Culture Consumers Through Digital Integration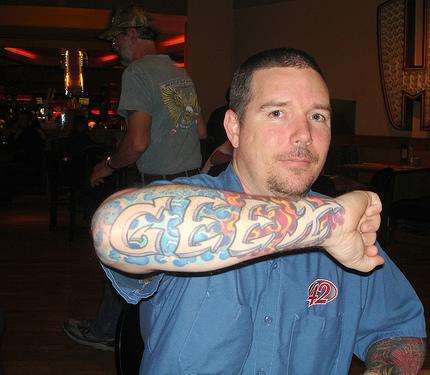 Technology has integrated its way into the daily lifestyle of the masses, making digital integration in business essential for reaching your market.
When Apple started making devices that were more streamlined and accessible, the company sparked a movement among consumers and businesses towards fashionable technology. It has become stylish to be seen holding the latest devices, whether they are laptops or high-tech cell phones. Showing off one's tech knowledge has become a source of pride for many. With current popular shows such as Big Bang Theory and Dr. Who creating an attraction towards science buffs in the media, fans want to be associated with the word geek. With people going so far as to get
geek tattoos
on their bodies, the ever increasing obsession with technology is evident.
The increasing reliance on mobile technology and integration of devices with smartphones is a large trend. For example, the
WeMo
plug by Belkin works with the WeMo phone app to control home appliances. Anything plugged into the WeMo can be remote-controlled through a smartphone, allowing users to turn on devices such as coffee machines and ensure devices such as the TV are turned off -- all without having to leave the room they are in.
Convenience factor is huge for consumers, but so is the "cool" factor. Hip and style-conscious consumers as well as technology buffs are all incorporating more gadgetry into their every day lives, making digital integration the best way to connect with this expanding market. Learn more about this with Trend Hunter's
Technology Trend Report
.