Creative Corporate Innovations
David LoPriore, Director of Creative, Darice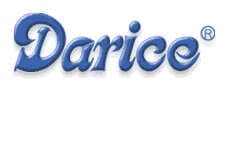 David LoPriore was recruited out of NYC to amp up the creative end of Darice. His strong background in the creative industries, paired with his experience as a packaging director, makes him an optimal addition to the Darice team. Darice is a key distributor in the craft industry, serving many channels including craft, mass market, party, toy, drug and grocery stores.
Four questions with David LoPriore:

How does your team generate new ideas?
We have a unique situation because we have a retail end buyers as well as buyers overseas. We have seasonal buyers and craft core buyers, so the way we go about idea generation is hard to say because we have a bunch of different ways of doing this. We do trends, guides and programs with companies that want us to lead from a design point. We are sales driven -- we don't just sit here and come up with ideas; we always target where we're going, and it all folds up into that. We do a lot of work with foam and we have a bunch of foam manufactures.
What is the biggest challenge you face when innovating?
Our biggest challenge is developing within a specific price point. It's a challenge because within today's market, everyone wants value and they don't want to pay for flashy packaging; it's a sourcing challenge. At the end of the day, we design to meet price points; good design and pricing is important and a tough act to balance.
What makes an innovative culture? How do you create a culture of innovation?

It all goes back to strong leadership and smart, passionate, talented people to create an environment. We have a really open concept here, so we don't have a whole lot of layers. When a company gets too big, you have a lot of bureaucracy which slows things down. Our retailers and competitors are amazed at our pace and quickness. We get things to market faster, so that speaks to the openness of the company to embrace new ideas and run with ideas. We also take risks and let people go out of the box.
Looking to the future, how is Darice going to be a leader in innovation?

We're growing at an impressive pace. We're hiring talented people and we're in contact with the right groups. We have such an open and great work environment that brings out the best in our people.