Leveraging Knowledge to Spark Innovation
Danny Bruns, Dir. Culinary Innovation, Kerry Ingredients
Related Trend Reports
Art & Design
,
Business
,
Design
,
Food
,
Health
,
Home
,
Kitchen
,
Lifestyle
,
New Ventures
,
Retail
,
Social Media
,
Tech
,
Unique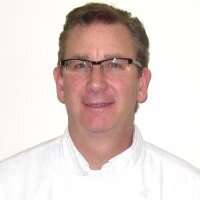 Danny Bruns has been working in the food industry for over 30 years, and over that time, he has developed a wealth of knowledge from just about every perspective. With a resume that includes over ten years of hotel and restaurant experience, Corporate Chef positions at both Arby's and Cargill (formerly Emmpak Foods,) and now 15 years at Kerry Ingredients, Danny's thorough knowledge of the industry has helped him gain perspective on what it is that consumers will respond to. As the Director of Culinary Innovation, Danny is able to use his unique knowledge base to continually instill a strong culture of innovative thinking.
Three Questions with Danny Bruns
How do you motivate your team to generate good ideas?
Our business is one that is both custom and customer developed. A lot of the time, our customers will come to us wanting new ideas or the next line extension of a product -- essentially, the next generation of a popular item or product. With that in mind, the motivation to generate good ideas is always there. There will be small time periods within the year where there will be different gaps to assess, and then we'll have our own internal brainstorming sessions. For these sessions, we'll have our counterparts all over the globe filtering information to us, or providing information about what trends are happening in their regions. At that point, it's about capitalizing on the various demographics or different channels, and it really becomes about coming up with that next idea. We have a group of people responsible for the market research that's covered, and then the marketing team will create an entire platform. Once all of that is complete, it's up to the scientists, which is about 250 plus now, to actually have and use the knowledge base to help deliver the idea.
Has there ever been an instance where another industry has influenced an innovation at your company?
It happens all the time. One of the fields that we look at is the medical field, as we do provide products for it. We'll take things that might have similar technologies or processes and then figure out how it relates to food processing. We've also looked at the automobile industry numerous times. Especially analyzing the production lines, in relation to the assembly and disassembly line and how it relates to our operations. We're involved in so many different industries and channels that we have numerous individuals with completely different backgrounds that are able to bring forth unique knowledge. Whether it's food equipment, how things are delivered, packaging, a new way to cook something, or even a new way to speed up a process, we're always looking to improve, and those things all come into play from various fields.
What makes an innovative culture? How do you create a culture of innovation?
It's an ongoing process; what's happening right now is that the food scientists are getting away from the test tubes or formulation filters and stretching more into product opportunity. Instead of delivering a jar or bag of something, it's more so about what you can actually do with it. The buy-in has grown and it's evolving, and an important aspect of that is letting people see the results of their innovative ideas. To further that, we're trying to make things more feasible by building internal labs that will help cultivate innovation.
It's a top-down and a bottom-up operation, but you need vision and expertise. To that end, there has been a lot of emphasis on talent acquisition and bringing forward the best from various grant programs. We're always looking to acquire talent and we've grown over the years through that mindset. We've built a culture where there's a constant posture of next generation and how we can make that happen. With the globalization and consolidation of expertise, it's fostering the next generation of trend setters and experts, and now more chefs are moving to the ingredient or corporate side.