How a Focus on Convenience Products is Changing the Face of Retail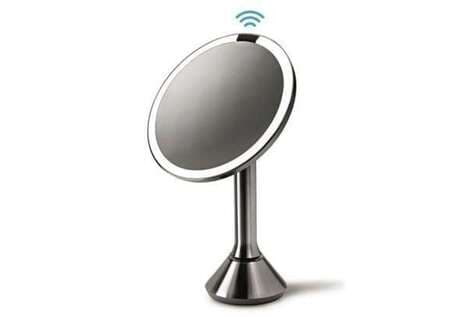 Life these days seems to be busier than ever before, which is why convenience products have experienced a sharp rise in popularity over the past short while. Conveninece products place a direct correlation on making life and everyday tasks that much easier and it's this notion that is being adopted by product designers, manufacturers and marketers around the world that's taking precedence in the retail world.
These overtly convenient products are highlighted in Trend Hunter's PRO Trend
Hyper Convenience
that pinpoints some of the items that are turning heads. Moreover, the products make a name for themselves for being somewhat meta as they provide a 21st century solution to a solution that's already in place. The
Sensor Mirror by Simple Human
is an exquisite example of this: while the mirror already features a built-in LED lighting system, it goes a step further and incorporates a sensor on the top that will automatically adjust the brightness depending on the user's proximity to the equipment. While no doubt innovative, it modernizes the relatively recent advent of incorporating a series of lights into the rim of a small makeup mirror to be even more futuristic.
Now, moving on from convenience products themselves and onto the method by which consumers are getting their products, Trend Hunter's PRO Trend
Convenient Retail
exposes the cutting edge advents of the modern shopping world. Gone are the days when customers would have to venture to their favorite malls or shops to get products because today the products come to them. Through Internet-based ordering systems that will give personalized style advice and allow for items to be tried at home and returned at leisure, we're seeing catalogue-style shopping coming back in a big way. Whether it's the convenience-focused experience itself or the products that are ultra targeted for them, it's clear that consumers are becoming more acclimatized to a convenience-focused market.
For more information about how the retail market is shifting and evolving, check out Trend Hunter's
Retail Trend Report
for up-to-date insights.