Using Minimalism to Simplify Consumer-Driven Innovation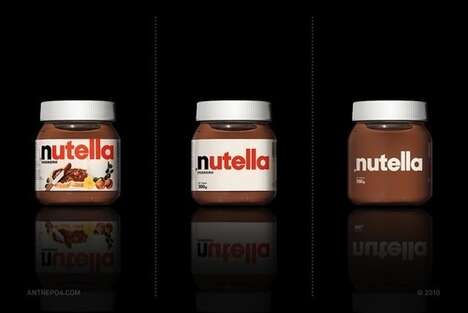 According to Julie Schlack, the Senior Vice President of innovation and design at Communispace, 70-80% of product launches fail within the first few months, which demonstrates a need for consumer-driven innovation. "Lack of relevance, lack of differentiation, inappropriate pricing and muddled messaging all factor into a brand's struggle when launching a new product," states Schlack. Ignoring the needs of consumers is the first suicide in product innovation, so why not harness the power of crowdsourced ideas to see what the people really want?
At Trend Hunter, our contributors from around the world have found numerous designs from technology to fashion, but one idea that has gained a disproportionate amount of attention is the minimalist movement. PRO trends such as
Material Minimalism
and
Minimalist Typervertising
all signal this desire to escape clutter and simplify life with the less-is-more aesthetic.
Google has also adopted this method with AdWords, an unobtrusive way of reaching the already overwhelmed consumer. According to 'The Google Way: How One Company is Revolutionizing Management as We Know It,' this system sells ads consisting of 10-15 words designated to the margins of a page. Although this initially upset advertisers who were accustomed to a 2-minute time blocked commercial, this method was subtle, and forced companies to keep their promotion short and to-the-point. This type of minimalist advertising allowed viewers to immediately decide whether they liked a product or not, and also let advertisers know if an ad campaign was effective through whether the item was purchased. By keeping it simple, consumers weren't overwhelmed, and companies could track results.
Results of the recession also demonstrate this need for consumer-driven innovation, since a struggling economy was reflected in the need for less extravagance. As stated in The Independent, "The fashion industry is in the business of creating moments out of moods, and trends from the temporal." Around the same time as the recession hit, fashion moguls responded with minimalist campaigns, including Calvin Klein with all-white outfits and designer Doo Ri with natural earthy elements for Spring 2010.
The popularity of minimalism at a time when consumers are bombarded with ads and straying away from opulence due to recession shows how consumer-driven innovation is a key ingredient in product development. Products that reflect the mood and attitudes of the culture at large are more relatable, and thus easier to sell.
To learn more about this minimalist movement and marketing ideas, you can access our
Art and Design Report
, as well as our
Marketing Trend Report
.