How to Develop a Competitive Workplace for Better Results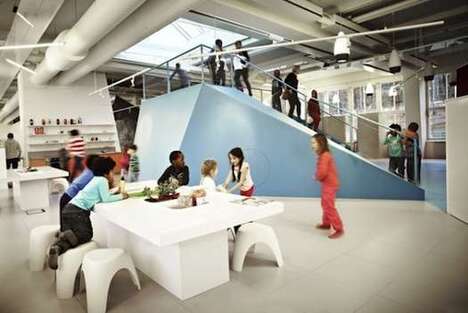 Though often not considered the primary goal of many companies, a competitive workplace can supercharge teams and encourage employees to perform at their best. Here are some ways in which you can gamify your office for big results.
Though pitting employees against each other seems like an approach that could harm staff morale, going about gamification carefully can ensure that you balance motivation with competition.
Gamification is best applied to actions that can be easily tracked and are done by at least three different people. Trend Hunter uses a projected dashboard to keep track of intern article progress, publicizing each person's speed and submitted work. Gamification of a workplace is at its best and most useful when the competition is highly visible. This not only keeps productivity on the minds of those involved, but also motivates employees to perform at their best.
When it comes to responding to the information garnered by competitive gamification, be sure to focus on publicly praising positive results. The more value attributed to performance, the better. The pressure created by the public nature of gamification is often enough motivation for many, but be sure to avoid publicly discussing the shortcomings of employees. One of the advantages of gamification is that it eliminates the need to constantly let employees know where they stand, so be sure to take this into account to avoid unnecessary micromanaging.
Gamification, when appropriated with tact, can be a huge help in terms of boosting performance. To learn about how leading companies are keeping ahead, check out Trend Hunter's
Business Trend Report
.