How Brands Are Elevating Engagement With a Compelling Content Strategy
Related Trend Reports
Art & Design
,
Business
,
Computers
,
Fashion
,
Interactive
,
Internet
,
Lifestyle
,
Marketing
,
Retail
,
Social Media
,
Tech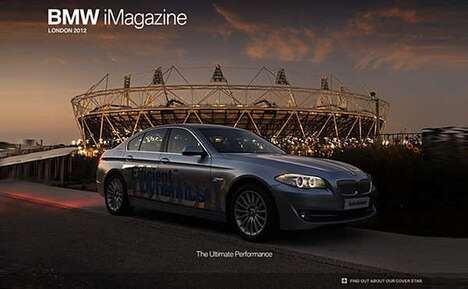 Content is king, and in a world with excessive information that flows in multiple directions -- from a consumer's mobile to his laptop to his tablet and so forth -- creating a compelling content strategy that spans platforms and excites consumers is essential in the marketing game. What's more, with people consistently overwhelmed with advertising these days, compelling content may mean the difference between an engaged consumer and one that passes your brand by.
Creative and engaging content can take a variety of forms. A brand's compelling content strategy might comprise an interactive and conversational Facebook or Twitter campaign, a funny corporate blog, a dedicated website to a specific marketing campaign, a mobile application that focuses more on providing content than trying to sell, or all of the above. Keeping the content focused on the customer and making it an interactive experience is the key to ensuring customers don't walk away. As Samantha Willems, manager of brand marketing at Old Navy, points out, a brand can't bee too self-involved when it comes to their content strategy, and that companies must treat their online fans as friends. "Have a conversation and don't blast them with messages to sell at every moment," she says.
One example of a compelling content strategy that we've seen at Trend Hunter is the use of mobile applications to extend a brand by creating engaging content and encouraging interactivity in the same way as an online magazine. For instance, Zappos launched its
Zappos ZN
app to provide fashion-savvy customers with content ranging from wardrobe tips and designer interviews to fashion trends, as well as an easy way to shop the styles they like directly through the application. Similarly, BMW, an official sponsor at this year's Olympic Games, created a branded magazine app, its BMW iMagazine Olympics edition, which features interviews with and special footage of athletes competing at the London 2012 Olympics.
In terms of web content, Louis Vuitton launched a dedicated website called 'New, Now' to to provide its luxury-loving buyers with exclusive video content, while online fashion retailer Net-A-Porter created a microsite to feature its new Karl Lagerfeld collection. The site enticed consumers with fashion-themed games, updates and a sneak peek of the collection. And, as far as social media goes, more brands today are understanding how to use Facebook and Twitter to create fun and exciting conversations, not just to display pictures of products or to advertise. For example, the skincare brand Nivea launched a campaign last year in celebration of its 100th birthday that invited Facebook fans to share their own stories and photos on the topic of "closeness."
Unlock more examples of compelling content strategy and the ways in which brands are enticing customers through creative and engaging content by accessing our
Trend Hunter PRO database
and by downloading our
Marketing Trend Report
.