Collaborative Consumption in the Marketplace and Why Businesses Are Paying Attention
Related Trend Reports
AI
,
Art & Design
,
Business
,
Charity
,
Credit Crunch
,
Eco
,
Fashion
,
Games
,
Lifestyle
,
Luxury
,
Luxury Fashion
,
Retail
,
Social Business
,
Social Good
,
Tech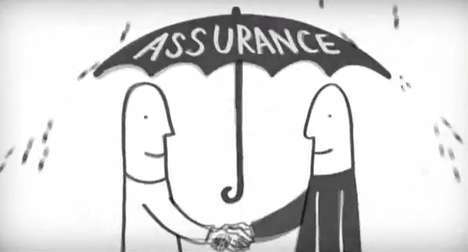 Collaborative consumption in the marketplace is on the rise, as more people turn to shared products -- movies, music, clothing, cars -- rather than possession. The culture of ownership created from decades of industrialization and trade is unraveling, and more people are willing to share among their peers, whether its a vehicle through one of the many car-sharing services like Zipcar (which has over 500,000 members) or a couch to crash on, which is offered through a service created by Airbnb that connects travelers with home-owners.
There are several benefits to collaborative consumption, including reduced waste, cost-savings and social interaction, despite the fact that the sharing occurs between strangers. As the saying goes, "sharing is caring," and this direction in consumption allows people to build a sense of community, something private ownership of any product or service fails to do. According to an article on Time.com, research has actually uncovered that people find pleasure -- they get a spike in the neurotransmitter oxytocin -- in being entrusted with another person's belongings.
The rise of collaborative consumption in the marketplace means an opportunity for brands to provide goods and services that maximize shared ownership, regardless of whether the brand specializes in DVDs, vacations, homes or clothing. At Trend Hunter, we've uncovered an array of brands and organizations focused on providing shared products and services, such as the Toronto-based
Rent Frock Repeat
, which loans couture designer gowns to customers for a fraction of their retail cost. Or, consider the architecture firm McCamant & Durrett Architects -- this company builds co-housing units that, according to the Canadian Cohousing Network, "combine the autonomy of private dwellings with the advantages of shared resources and community living." Another interesting example is the
Favortree
app, a mobile game that encourages consumers to connect with their neighbors by performing favors for them.
As such, collaborative consumption is changing how we consume and our overall sense of ownership. It is especially dominant among the Millennial generation, which currently makes up the world's largest consumer group. A recent study commissioned by Zipcar found that this generation is more willing to use shared vehicles than consumers from previous generations. According to writer Nicola Clark of Marketing Magazine, "For Millennials, sharing is key to any experience and connectivity has quickly become the driving force in their lives."
Collaborative consumption is certainly altering the game for today's businesses and industries. Discover more collaborative products and services and how brands are applying the concept to their current business models by checking out Trend Hunter's
Business Trend Report
and by accessing our
PRO trends database
.