Engaging In Conversation
Carol Bramson, CEO, Summer Infant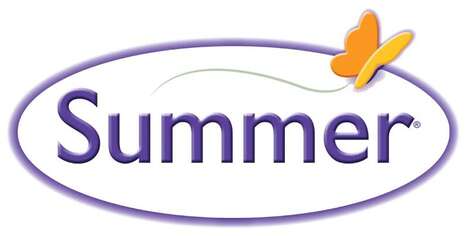 Carol is the CEO of Summer Infant. Prior to this role, she worked on the board of directors. She has spent 25 years building businesses, typically as an investor as part of senior leadership teams. She works very closely with the Summer Infant team to develop greater strategy and growth for the company. Summer Infant provides products that are innovative and safe for the development of children. Summer Infant has a variety of products ranging from baby monitors, health and bath accessories, to bouncers, swaddles, gates and more.
Three questions with Carol:

How do you identify trends? What resources does your team use to spot trends and consumer insights?
For us, the best way to identify trends is through engaging in a conversation with consumers. Understanding what parents and caregivers are talking about is important. Our information can be found: from a research report on health and well-being, by reviewing a new parent-friendly device, or by bringing parents and children into our offices for product introduction and testing, as a few examples. Some of the ways we engage in the conversation are by tapping into our database here and connecting with social media audiences. We like to know what parents are talking about, as well as the topics that are buzzing. We also take part in a variety of group events, such as new and expecting moms expos. They give us the chance to be in an environment with caregivers and parents to better understand their needs and what items they find helpful in their day-to-day lives as parents.
What makes an innovative culture? How do you create a culture of innovation?

Culture is the key word. To ensure you've developed and nurtured a culture in an organization; it starts with the people. I feel fortunate to work with an amazing group of people. We gain a lot of inspiration internally. Our employees' personal experiences inspire our innovation, and we are careful to nurture that all the time. We also have relationships with inventors, innovation firms, innovation labs, etc., and nurturing those relationships is just as important. Summer Infant became a company when an engineer created a bouncy seat for his daughter who was named Summer. He engineered this seat as a place where she could sit and be safe. The culture has remained the same today, as today our inspiration and product ideas often come from parents looking to solve an unmet need.
What is the biggest challenge you face when innovating?

One challenge is making sure that when we're innovating, we're innovating with the most pertinent information and trend data we have gathered to best serve parents' needs. We as a company need to make sure that we're making products that fit all types of parents with varied lifestyles and tastes, and ensuring our focus isn't too narrow. We strive for "something for everyone" in our creative and development processes. Another area of focus is on our channel strategy. When we come out with a product and show it to our retail partners they seek exclusivity for that item. Our goal is to have strong relationships with our retail partners, and ensure we are offering them products they want and in a timely manner – while providing parents with creative solutions to address their needs and buying preferences. We seek to reach as many consumers as possible and innovation and channel strategy are important parts of this mission.