4 Leading Businesses on Pinterest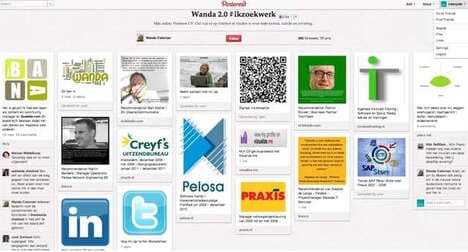 Pinterest can act as a huge resource and opportunity for companies, and these four businesses on Pinterest have gone about using their accounts in a very creative way. What sets these brands apart is not only their powerful following on Pinterest, but how they've managed to curate their content to perfectly reflect each of their unique brands.
Starbucks.
Arguably, the best thing about the Starbucks account on Pinterest is that it avoids being overtly promotional, and brings genuine value to its followers. Though the account has a humble amount of boards as well as pins, every pin and board featured is relevant and appeals to the company's target audience. The account event features a Coffee DIY board, highlighting clever projects where users can put their coffee beans to work.
DVF.
Thought the DVF Pinterest account is more promotional than some of the other accounts featured on this list, the nature of the company makes it a good fit for that kind of approach to the social media site. What sets DVF apart from other businesses on Pinterest is the contests and promotions that it hosts. Recently, the company rolled out a #PinToGiveAndGet contest, wherein the company gave away a free eye exam to youth at risk in exchange for repins. This kind of contest not only engaged followers, but reflected well on the company.
Jetsetter.
Jetsetter, a travel site, had huge success with Pinterest as a means to engage customers. They not only hosted many attention-grabbing contests using the platform, but also involved influential names like Arianna Huffington to draw even more interest to their posted content. The key to this company's success was making it valuable for consumers to follow the brand, something that should always be seen as a necessary component to developing a social media presence.
The Coveteur.
Though a relatively new company, The Coveteur, a site profiling the fabulous closets of the rich and famous, has an impressive following on Pinterest that rivals more established brands. The company not only posts its own beautiful and very Pinterest-friendly photos, but posts content like interesting quotes, which are inherently appealing to fans of the brand.
More social media insights can be found on Trend Hunter's
Social Media Trend Report
, a great resource for those looking to ramp up engagement with customers.