3 Business Resolutions for the New Year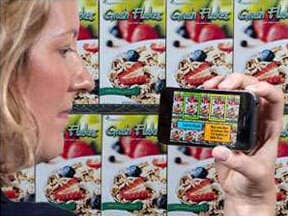 The end of a year often brings performance reviews and a look back at how a company performed over the last 12 months, but what kind of business resolutions should your team be making? Even after a relatively good year, businesses that stay on top are willing to set new, greater goals for their teams. Listed here are some guidelines for resolutions that will make a difference.
Stay out of the comfort zone.
This tip applies particularly well to companies that have enjoyed a high degree of success over the last while. It's easy to fall into a success trap, where a team of people rely on the same approach to garner the same results. In most cases, this success will run out and more innovation will be required to stay on top. Training and encouraging your team to stay on the edge in terms of improving processes and seeking out new opportunities is a resolution with few drawbacks, and will help facilitate a more innovative office culture.
Speak to consumers, not at them.
Though many companies have successfully integrated a social media strategy that brings them closer to fans, some companies are still not fully on board with this approach and missing golden opportunities to connect with a consumer base. Companies like Starbucks are a shining example when it comes to take establishing a relationship with consumers through social media, hosting innovative and rewarding contests through newer platforms like Instagram and Pinterest. Incentivizing consumers to further their communication with a brand is becoming the key to social media success, and encouraging your team to come up with new ways of doing this will make for an even more rewarding 2013.
Staying ahead of the curve.
Many companies only invest their time and effort into an endeavor after its value has been proven, particularly with respect to social media platforms and newer forms of marketing. Staying on top of more popular social media sites like Facebook and Twitter is important, but getting a head start on platforms projected to be more valuable in the future will keep your brand ahead of the pack. This applies not only to social media, but to a variety of aspects of businesses. Encourage your team to think outside of the box, and put time and effort into projects that aren't necessarily leading the pack at a given point in time.
Trend Hunter's
Business Trend Report
is a fantastic resource for those looking to ramp up a company in 2013, and includes many insights to improve existing practices.