How Giving a Campaign Some Character Can Lead to Brand Marketing Success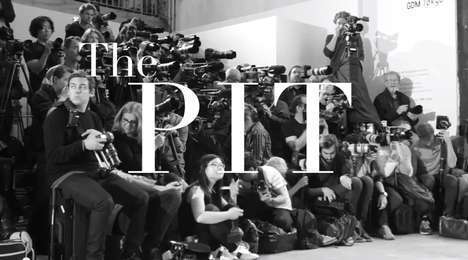 Whether it's telling a short story in a campaign or creating a series of webisodes, injecting a certain level of character can lead to brand marketing success in a variety of fashions. Creating a world within a world can effectively draw in viewers and help to establish a connection where there might not have been one in the first place. A number of brands are utilizing several different avenues to do so and the results thus far have been fruitful.
When it comes to YouTube advertising and video marketing, webisodes have become something of a niche way to entertain, but also sell. Trend Hunter's PRO Trend
Targeted Adverseries
highlights the way brands are using the concept of a web-based series to connect with persons of a specific ethnicity or demographic. It's through these webisodes that consumers are establishing a connecting that transcends beyond the traditional realm and into new areas of brand recognition. They feel for the characters and pick favorites; the entertainment value that's inherently built in reinforces the relationship between brand and customer.
Moving past webisodes to full-on films, we're seeing the use of short to feature-length movies as advertisements taking precedent in unexpected ways. Take
'The Pit' by Scott Schuman
AKA The Sartorialist for example; while the photographer himself is focused on fashion, he transcended past the obvious to show what's going on behind the scenes of a typical fashion event. The video shows little to no fashion, but rather focuses on the world surrounding fashion shows, which in turn helps boost the artist's image and craft.
To find out how leading campaigns are helping lead companies to brand marketing success, check out Trend Hunter's
Marketing Trend Report
.