Developing a Brand Extension Strategy That's Ecocentric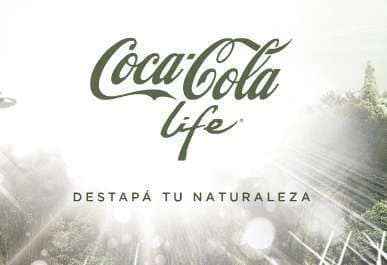 When a brand wants to deviate from it's original direction, a brand extension strategy can be a healthy way to explore different options and try out another market sector. In today's market, taking a more ecocentric approach in business is seemingly becoming a more tried-and-true approach that many major brands are participating in. Going about such a brand extension can require a lot of internal change, but could offer an entirely new set of customers to become interested in your brand, which can prove priceless in the long run.
A prime example of a successful brand extension strategy is
Coca-Cola 'Life'
, which is a stevia-sweetened version of the brand's wildly popular soft drink. Instead of using cane sugar, the natural, plant-based sweetener stevia is used with a plant-based packaging design to boot. Although 'Life' is only currently being test marketed in Argentina, there has been a distinct level of intrigue by consumers around the world as to how the new extension compares to the original product. Time and sales will tell whether we'll see 'Life' on store shelves in the future, but the release in itself has proven that the brand is looking for more economical ways to appeal to niche markets.
Another example from the beverage brand is the
Coca-Cola Ice Bottle campaign
, which was debuted in Columbia to beach goers as an economical way to package the product. The Ice Bottle campaign was immensely successful for the brand and definitely a clever way to market the product to a hot, thirsty public. The most astounding aspect of the Ice Bottle campaign is that consumers were willing to pay more for the product than the standard version, which ended up contributing to a rate of sale that was 12 times more than the standard version.
Deciding whether or not a brand extension strategy is suitable requires an informed team that's aware of the present competition and prepared to go a step further. Trend Hunter's
Eco Trend Report
can offer leading insight to help keep a brand's team on the cutting-edge.