4 Advantages of Successful Brand Collaborations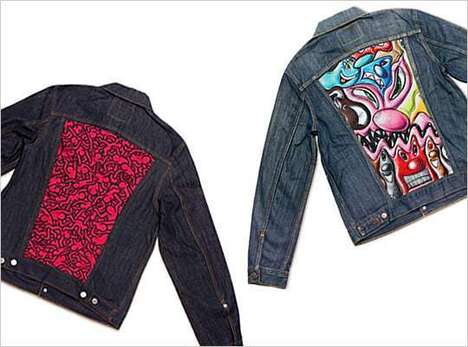 Particularly popular in the fashion industry, brand collaborations have become a regular and common design and marketing strategy. Increasingly common with both consumers and brands, this approach to business, when executed correctly, can be hugely advantageous from a branding and marketing standpoint.
The most highly publicized and high profile brand collaborations have been those by big name designers and mass retailers.
Missoni for Target
, in particular, was an incredibly successful brand collaboration that brought value to both brands involved. Target, a mass retailer with a strong following, was able to appeal to fashion-conscious consumers while maintaining a low price point. Missoni, on the other hand, was able to spread its aesthetic and story to more consumers than ever. Appealing to a mass marketing while still coming across as luxurious, in demand and exclusive, the line served both parties well. Though potentially risky, this approach to brand collaboration has become so common that these projects have developed into a sign of success for a designer.
Apart from improving a brand's image and spreading consumer awareness with a further reach, brand collaboration strategies can help a company to navigate through a less familiar market by joining forces with a company that understands a given demographic well.
Coach
, in attempting to tap into the Chinese market with a zodiac product design, hired a Shanghai-based creative agency to help them navigate through new waters. When breaking into a new market, whether cultural or national, it can be wise to team up with a company that's more well-versed in the norms of a given group to avoid mishaps that could cost your brand a great deal in terms of public image.
Collaborations are also approached with the intention of changing up a brand's perceived image. To add edge to the company's somewhat all-American branding,
Levi's
teamed up with MOCA (The Museum of Contemporary Art) to add some interest and subversive flavor to the brand's offerings. With jackets adorned with work by famous street artists, this collaboration helped add both brands involved. The endeavor provided MOCA with more exposure to those outside of Los Angeles, and Levis was able to convey a more artistic, grassroots image through the collaboration.
Lastly, brand collaborations can be incredibly valuable simply in terms of publicity. Because there's a novelty aspect to these kind of projects, they tend to perform strongly in stores while created a significant amount of buzz for the brands involved. Of course, this is especially true of high-profile brands, but still applies to lesser known brands. Switching up a companies goods and services tends to draw attention in any case, and with double the exposure, companies tend to benefit in this regard when it comes to co-branded projects.
Brand collaboration can be hugely advantageous for brands, so long as the project serves the needs of both companies involved and comes across as a natural combination. For more information and insights into how companies are staying on the cutting edge, check out Trend Hunter's
Branding Trend Report
.