Essential Tips for Your Brand to Boost YouTube Views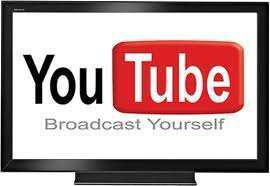 There are a variety of ways that a brand can boost YouTube views, but ultimately it comes down to the quality and sincerity of the content that's being produced to help push it forward. With that said, there are a few vital ways that can help to boost YouTube views for content of all kinds and taking the time to exercise each one with tact can breed positive results.
Marketing a YouTube video might appear as though there is power in numbers when it comes to getting the video in front of viewers around the world, yet while this is true it can also come to have the opposite effect. Working diligently to properly market a video can help to make it a respectable contribution to the network, so here are a couple tips to help do so:
Embed: A YouTube video that's created to market a certain kind of product or content that's relevant to your brand can be a great way to help add to a comprehensive experience for a customer. Embed the video into content on your brand's website as an example of how your brand operates or as an explanation of the larger picture.
Explain
: Writing an accompanying article that highlights the main points relating to the video is a great way to engage learners of all kinds. What's more, the content can do double duty as a way to help boost the optimization quality of it in the search engine world. Pick up on relavant terms and incorporate them into the content to continue making digital connections that contribute to a healthy website and marketing regime.
Seed
: It's imperative to share a video thoroughly through your brand's other social media accounts to help boost the seeding of the video. Start a 48 hour schedule to help market the video over the course of a two day period after it's release to drive as many viewers, likes and shares as possible. This period is crucial because a video that's a week old can be viewed as old news, so playing up the fresh factor is key.
Taking the time to track the trends in the social networking world can help to keep your brand in the know and Trend Hunter's
Social Media Trend Report
offers leading information to broaden digital horizons.