How Body Image Marketing is Adapting to New Size Standards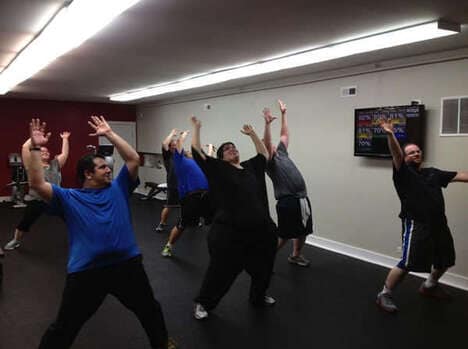 The driving force behind body image marketing for countless years has consisted of negating overweight individuals in favor of slimmer models, but there's a distinct shift occurring in the market that appears more accepting of people of all sizes. The obesity problem in the United States is consistently gaining more attention and it's interesting to see the ways in which the culture and advertising is evolving to cater to larger clientele.
Downsize Fitness
is an aerobics center chain that caters specifically to the larger person and will only accept members who are a minimum of 50 pounds overweight. This niche gym style isn't simply a clever way to grab media attention, but moreover helps to accept people who might feel self-conscious about joining a standard club. Founder of the gym Francis Wisniewski created the environment based on the 'Biggest Loser' television show that custom tailors workout regimes to people who are obese. The space doesn't look like a regular gym either; the walls are mirror-free and the machines are geared to help patrons lose weight in a healthy, consistent manner.
Shifting the conversation slightly, we have the way in which body image marketing is shifting within American culture as a whole. Trend Hunter's PRO Trend
Western Obesity Obsession
details some of the latest ways that companies and artists are dealing with the constant attention to the population's rising weight. Some take the humorous approach, whereas others are moving in a very cut-and-dry manner that really highlights just how the problem is indeed affecting business, but more importantly the health of millions.
To keep an eye on how body image marketing and marketing as a whole change over time, check out Trend Hunter's
Marketing Trend Report
.