Creating an Open Communication Environment (INTERVIEW)
Ben Jamesson, VP, Buffalo Games
Related Trend Reports
Art & Design
,
Babies
,
Computers
,
DIY
,
Gadgets
,
Games
,
Health
,
Interactive
,
Life Stages
,
Lifestyle
,
Pop Culture
,
Social Media
,
Tech
,
Toys
,
Unique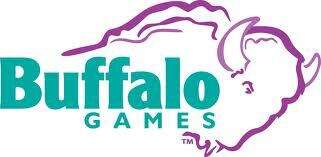 Ben Jamesson, Vice President of Sales & Marketing/Product Development at Buffalo Games, is a new member to the team. Jamesson comes to Buffalo Games with an extensive career including widespread experience in the toy/gaming fields. Buffalo Games is an American manufacturer of jigsaw puzzles and creative family games looking to expand and explore a culture of innovation.
2 Questions with Ben

Do you have specific rituals for re-setting your team to be creative?
Buffalo Games is really improving setting a tone and manifesting an open communication environment. One of the things we are doing is encouraging people to take time to think creatively and get out of the grind of everyday business. This means tuning in to social media and trend sites, spending time at retail and observing other industries. We are also doing more focus groups so we can be inspired directly from our core consumer. In harmony with this mentality, we are starting to set up areas in our office that are designated brainstorming sections for new product ideas. People are able to come and go as they please. They can throw ideas on Post-it notes, have lunch there and it is a no pressure zone conducive to ideation.

What makes an innovative culture? How do you create a culture of innovation?
It is process that every company goes through. You are always trying to build and get stronger. People have to be inspired for innovation to happen. You have to create an environment where inspiration is easily accessible. Having fun and not thinking in a "job" perspective. It is important to take the time and have fun. If you build that into how you go about your day, people will become more and more inspired. I think you have to encourage people to challenge the status quo. Consumer cases change, trends change, retailer dynamics change and these variables have to be questioned and you need to push people to be fearless. You have to reward them when the behavior is right. Innovation is ideas that work. It is not about just coming up with creative ideas; we want our team to understand the consumer and true innovation.