How Brands are Using Augmented Reality in Marketing to Engage Customers
Related Trend Reports
Business
,
Food
,
Interactive
,
Marketing
,
Mobile
,
Multimedia
,
Retail
,
Social Media
,
Tech
,
Unique
,
World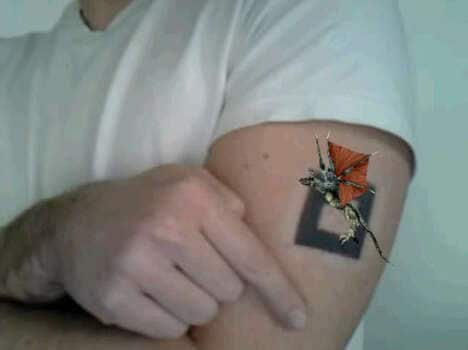 Many brands from Starbucks to Nestle are using augmented reality to promote new products and services. But is augmented reality in marketing just another fad that brands will tire of, or is it here to stay? The answer may lie in how this type of digital marketing actually affects the way consumers interact and engage with a brand.
Augmented reality "augments" the viewer's surroundings with new digital imagery and information. To that extent, AR may or may not mean much to the average consumer —a cool image is great, but it doesn't create a connection. Thus, augmented reality in and of itself usually isn't the goal of any marketing campaign; the goal is to use AR in such a way that it creates an interactive experience, engaging the customer through a rich and rewarding experience.
According to Juniper Research, augmented reality in marketing across mobile applications will generate 1.4 billion downloads by 2015, as an increasing number of brands familiarize themselves with the technology and its possibilites. Trend Hunter has seen brands like Acer, Ray Ban and Volkswagen use augmented reality to give customers a unique virtual presentation of a product, and brands like Starbucks use it to help customers pass messages to one another. Domino's Pizza has used augmented reality in its UK marketing efforts, encouraging passersby to use their phones to see a special deal on billboards, and then order a pizza through Domino's mobile app.
For more on this exciting marketing concept, make sure you get Trend Hunter's
Marketing Trend Report
and
Technology Trend Report
, which uncover more ways in which brands are using augmented reality in marketing to create an engaging experience for customers.