Is an Effective Augmented Reality Campaign Right for Your Brand?
Related Trend Reports
Business
,
Gadgets
,
Games
,
Interactive
,
Lifestyle
,
Marketing
,
Mobile
,
Multimedia
,
Pop Culture
,
Retail
,
Science
,
Social Media
,
Tech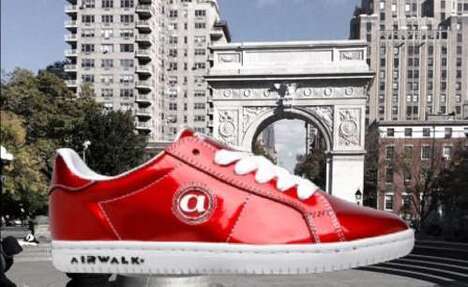 As technology becomes increasingly more integrated into brands' advertising strategies, companies are turning to augmented reality campaigns to stand apart in a competitive market. Augmented reality campaigns come with their downsides, and tend to be expensive despite their headling-making intricacies. How can you determine if the approach is right for your company? Here are some questions to ask yourself.
Does this suit my brand's target demographic?
Considering that augmented reality programs nearly always require smartphones in order to function, a younger, tech-savvy target audience is ideal in terms of ensuring that the campaign actually attracts users. Should you feel you do have a demographic who would be willing and able to participate in this kind of campaign, ensure that you create enough incentive for your audience to go out of their way to participate.
Is augmented reality appropriate for the product at hand?
Though it's been adopted for a variety of brands and causes, some types of goods and services are better suited to this promotion than others. An example of a stellar and useful adoption of augmented reality is the
Stella Artois Beer Finding App
. Using location technology, the brand came up with a way to creatively encourage users to purchase its products. In general, actual physical goods are more likely to bring purchasing power to augmented reality campaigns.
What will approaching my audience in this way say about my brand? Augmented reality campaigns are not only effective in that they tend to engage consumers, but because they reflect well on companies in terms of coming across as modern and on the cutting edge. If you feel your audience would react well to what an augmented reality campaign says about your brand, then it could be well worth the money and effort involved. If not, perhaps a lower tech approach is better suited to your brand.
Augmented reality is just one way in which brands are reinventing and redefining the ways in which they reach an audience. For more insights into innovative marketing tactics, check out Trend Hunter's
Marketing Trend Report
.