Shaping a Customer-Centric View
Annemarie Dillard, Director of Contemporary Sportswear, Dillard's
Related Trend Reports
Art & Design
,
Celebs
,
Cosmetics
,
Fashion
,
Health
,
Hip Fashion
,
Lifestyle
,
Luxury
,
Luxury Fashion
,
Marketing
,
Photography
,
Print
,
Social Good
,
Sports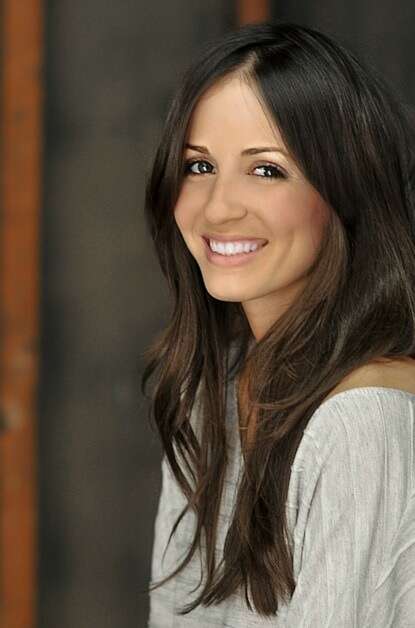 Annemarie Dillard is responsible for overseeing many tasks within Dillard's. These tasks include being in charge of the strategy, direction for the contemporary branded zones at Dillard's, as well as finding new resources for all women's sportswear in both private label and branded. She provides seasonal trend presentations to merchandising teams for all women's apparel and will assume the role as Director of Customer Experience for Dillard's e-commerce site.
Even with all of these roles under her belt, Annemarie has time to run The Fashion Files, a blog, for Dillard's as well. With much responsibility, Dillard is constantly finding new ways to focus on the Dillard's customer and to help and listen to what their customers want directly.
3 Questions with Annemarie Dillard
1. How do you identify trends? What resources does your team use to spot trends and consumer insights?
In contemporary sportswear, being on trend is vital to our success. We get trend information in many ways. We still use traditional models like reviewing runway shows and purchasing trend reports from 3rd party providers, but today, trends are changing so quickly that some of those models just are not fast enough. Social media has quickly become the most vital component of spotting contemporary trends. Sites like Pinterest and Instagram are providing us with some of our most exciting trend direction.
2.What is the biggest challenge you face when innovating?
Passion. With fashion, you must have a passionate team that lives and breathes it. It's not a job for them to spend time listening to customers or competitive shopping. Spending time "pinning" and "liking" photos on Instagram is fun for them, and even without being on a buying team for a large corporation, they would still want to spend their time on these activities. When someone has passion, they have a natural drive to want to innovate. They are constantly thinking of how we can do things better. It's all about having the right team. Contemporary sportswear is about being innovative and embracing change. Trends can change on a dime, and we understand that and embrace it. We find is fascinating, exciting and exhilarating.
3. Looking to the future, how is Dillard's going to be a leader in innovation?
By hiring the right team and making sure you are committed and embracing the customers ideas and the trends. We are committed to continuing to evolve our fashions at Dillard's to offer our customers exciting and fresh new product with excellent quality. We will continue to encourage our buying team to keep their eyes open to emerging trends via new technologies, social media, and listening directly to our customers for what they want. By being customer-centric and truly focusing on serving the needs and wants of our shoppers, we feel that we will continue to be a fashion leader.