Promoting Creativity
Alan Wisniewski, Creative Lead/Product Designer, Umbra
Related Trend Reports
Art & Design
,
Babies
,
Branding
,
Design
,
Fashion
,
Furniture
,
Gadgets
,
Home
,
Life Stages
,
Lifestyle
,
Marketing
,
Mobile
,
Modern
,
Pop Culture
,
Retail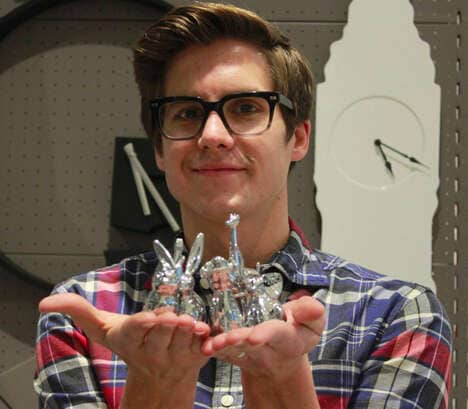 Alan Wisniewski, Creative Lead/Product Designer at Umbra, has been with the thrilling Toronto-based housewares company for six years. He joined the team fresh out of school and is an integral creative energy on the team. Umbra is a worldwide leader in casual, contemporary, stylish and affordable houseware designs. Umbra is always original and continues to unveil innovative products for the home design market.

2 Questions with Alan

How do you create a culture of innovation?
It all started with the founders of Umbra Paul Rowan and Les Mandelbaum. They are the backbone and creative geniuses that recognized a void in the shade market. 'Umbra' actually translates to 'shade' in Latin. By partnering, the two were able to design and develop a printed shade that catered to this gap. This same sentiment for innovation is still present in Umbra's culture. Innovation drives the culture and every product we do is unique.

How does your team generate new ideas?
I continually promote "blue sky" thinking. We don't restrict people. We like to manifest ideas and bring them forward. We encourage the entire team to allow their creative energy to flow and this often leads to great areas of opportunity. Umbra prides itself on design, function and originality. This is why we are constantly looking for inspiration, going on offsite adventures and promoting our team to explore all ideas.