Striking a Balance Between Function and Form (INTERVIEW)
Alan Cohen, EVP and CMO at Otterbox
Related Trend Reports
Art & Design
,
Business
,
Computers
,
Design
,
Gadgets
,
Home
,
Lifestyle
,
Luxury
,
Marketing
,
Mobile
,
Multimedia
,
Retail
,
Science
,
Ultra Luxury
,
Unique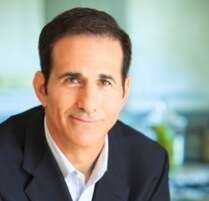 Within the past year, LifeProof – makers of the literally 'lifeproof' smartphone cases – merged with OtterBox, which is how Executive Vice President and Chief Marketing Officer Alan Cohen came to be part of the large brand family. Cohen's approach to culture, design and aesthetic contributes quite positively to the Fort Collins, Colorado-based brand that consistently delivers some of the most cutting-edge smartphone shields with regard to both protection and style.
5 Questions with Alan Cohen:
1. How does your team generate new ideas?
We look at a variety of different things. An ongoing dialogue with the customer and what they're looking for with a product is an essential line of communication that we learn a lot from. Also, we partner our team with retailers to work with them to create products that will service the purpose of the customer needs. This helps to eliminate the disconnect that can exist between the development and execution steps in the grand scheme.
2. Do you have specific rituals for re-setting your team to be creative?
The ritual we have found to be the most important is to work towards a culture of innovation. Learning from other industry leaders regarding ideal practices to exercise inside the environment can help to spark ideas around how we might conduct our day-to-day business. By idealizing breakthrough thinking and pinpointing those that are really going above the call of duty, we're able to create a space that embraces change and keeps pushing forward. The building itself has several indoor and outdoor spaces that really foster collaborative thinking as well as personal time.
The OtterBox headquarters is one of the most important aspects of the company because of the way it fosters innovation and collaboration. There are plenty of spaces to break off and have meetings or chat. Having a headquarters that fosters creativity is one of our greatest assets because it helps us to ensure that innovation is a natural part of the process rather than something that needs to be constantly addressed; it's ingrained and part of our DNA.
3. What is the biggest challenge you face when innovating?
Probably the biggest challenge is that we create products that need to withstand the trials of life and they need to be incredibly sophisticated in order to perform. OtterBox is known for its ability to protect devices, but we also have to consistently deliver functional products that look as good as they work. Deciding which direction to go with regard to new features, colors and designs are key factors that can dictate if something will be in the limelight or fall by the wayside.
There's a lot at work with the products we create because every aspect needs to be precise to make sure that there aren't any weak spots. It's a constant challenge to deliver a product that's functional, fashionable and ready to protect against whatever the user throws at it.
4. Has there ever been an instance where another industry has influenced an innovation at your company?
We were just looking at the color palate for the next season. The team member who was spearheading the discussion looked at what was going on in the fashion industry to really come up with a set of options that were as on-point as possible. The OtterBox brand needs to consistently deliver cutting edge styles and color variations, but also ones that never compromise the aesthetic we're renowned for.
It's always about striking the balance between function and form because we make products that are a part of everyday life in a big way. A smartphone is constantly on-hand for so many users, so offering a product that complements it in a positive light is both rewarding, invigorating and very personal.
5. What makes an innovative culture? How do you create a culture of innovation?
We try to create an environment where it's okay to fail. Starting from the building up, we consistently encourage everyone to take personal and collective steps to contribute positively to the culture. As mentioned before, the distinct attention to innovation as a brand evolves naturally into a culture of innovation and that's really where we take pride as an industry leader. From a recruiting standpoint, you need to have a team that embraces change, so it's definitely part of the process when it comes to welcoming a new member that they're ready to share ideas, contribute positively to the environment and think critically about their place in the grand scheme.