Bridging The Gap: How to Manage Age Diversity in the Workplace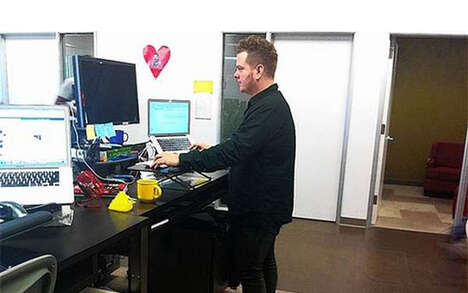 With employees working longer than ever in more industries, the issue of age diversity has inevitably crept up in organizations unfamiliar with this degree of difference. While some companies deal with this issue in stride or avoid it all together, guidance around this topic is incredibly valuable to keeping the peace in the workplace.
One of the most subtle ways in which managers can help to keep the peace between older employees and younger ones is to set clear expectations that apply to all members of the company. This, of course, would play out better in a small company, but could help fight disputes between what's considered acceptable and not acceptable in the office. As more generations are collaborating with one another, guidelines have never been more important.
Though setting hard expectations for employees is a good way to avoid potential issues between employees, it's not the only tactic that managers can adopt when tackling this topic. Making cooperation a more strongly valued characteristic of employees is a very basic but powerful way to encourage more harmony in the workplace. Performance will always be important, but rewarding social skills can prove to be advantageous for a company, and keep misunderstandings from getting in the way of innovation.
Regardless of age, it's important to ensure that employees the opportunity to get to know each other in a social way. Having social events where employees are able to socialize sets employees up to get along well, which can keep disagreements at bay. Age diversity is an increasingly relevant issue, so be sure to read Trend Hunter's
Business Trend Report
for insights on how other brands are managing this shift.