4 Ways to Boost Your Brand's YouTube Marketing Strategy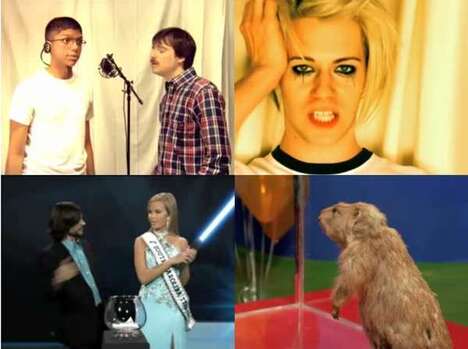 More and more brands are turning to a YouTube marketing strategy to reach consumers by way of video content, but not all of them are doing so in an effective way. Here are some things in mind when leading your team down this path.
Make your content worthwhile.
The best examples of effective YouTube videos are those that provide more than just entertainment to its viewers. Whether it be a sponsored makeup tutorial or a video that explains interesting facts about a hot topic, always ensure that your viewer has good reason to tune into your channel. Interesting content is a good start, but providing some sort of informative value is what sets great videos apart from good videos.
Make your videos social.
Acting as a mix between television and online advertising, YouTube is unique in that it mixes video content with the engagement made possible by social media. To take advantage of this, encourage reactions and comments by viewers by creating intriguing and provocative videos. This not only further involves your market in your content, but helps to guarantee that the reach of the video will go further.
Considering publishing a series.
Because YouTube advertising tends to be on the short side and is accessible on demand, the platform lends itself nicely to advertisements that exist as part of a series. If you're able to achieve success with one video, consider making it a regular or multi-part series so that you can retain the interest of viewers. One company that did this exceptionally well is Intel, who made a huge impression with its interactive '
Beauty Inside
' campaign. The campaign was a weeks long production, and used social media to involve its audience in the storyline of the narrative series.
Use the freedom of YouTube to your advantage.
Because YouTube is online, the restrictions in terms of what kind of content can be posted are far less stringent than those a brand might encounter on television. Skittles is a brand that has taken advantage of the liberties this provides by consistently producing bizarre but buzz-generating videos that push the envelope in a cunning way. Volkswagen is another brand who took advantage of the specific audience at hand by creating a clever
PSA
that plays off of the many makeup tutorials that populate the site.
However your team decides to go about its YouTube marketing strategy, ensure that they're being as innovative as possible,and taking advantage of this valuable opportunity. For more information on how brands are staying ahead of the curve in the advertising industry, take a look at Trend Hunter's
Marketing Trend Report
.