4 Tips to Improve Your YouTube Business Strategy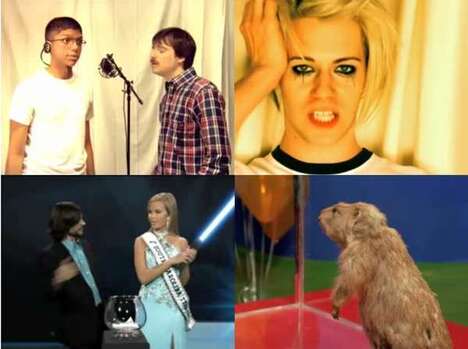 Having a successful YouTube business strategy can supercharge your brand and generate significant exposure. However, simply posting videos on a random basis will not produce the same results as organizing and honing in on the details of your approach. As a successful YouTube channel,
TrendHunterTV
has over 6.3 million views and almost 9,000 subscribers. Here are a few tips to generate views and ensure content receives significant traffic.
End with a call to action
. Even though Internet-goers may love your videos, many people forget to subscribe to specific channels after viewing. Upon subscribing, these people will be notified about further content you produce, helping to increase your viewership for future videos. Companies can include text at the end stating "Please subscribe here," or even better, film someone prompting viewers to act.
Post daily
. It will be significantly more difficult for YouTube users to gain a following by posting infrequently. Weekly or even daily videos are a major asset to increase followers, as devoted watchers will always be checking your channel to see what's new.
Increase backlinks through additional blogging
. Pages gain more favor from Google Search if other sites are linking to them. After publishing a video, write an article on your company website with a link to the YouTube page, as this will increase your chances of winning the Google search, and help generate further views.
Exhaust all tag options
. By including every possible word a person would search for in relation to your content, your chances of showing up in a Google search increase significantly. For example, a video on the latest iPhone should not just be tagged with phones, but also mobile phones, cell phones and Apple. You are trying to imagine every possible search term that could relate to your video.
To understand more about how to leverage YouTube for your business, our
Social Media Trend Report
discusses the platform in further detail.