Creating Future Leaders: How Businesses are Participating in Youth-Run Enterprises
Related Trend Reports
Activism
,
Business
,
Charity
,
Education
,
Fashion
,
Food
,
Internet
,
Life Stages
,
Lifestyle
,
Marketing
,
Pop Culture
,
Social Business
,
Social Media
,
Tech
,
Youth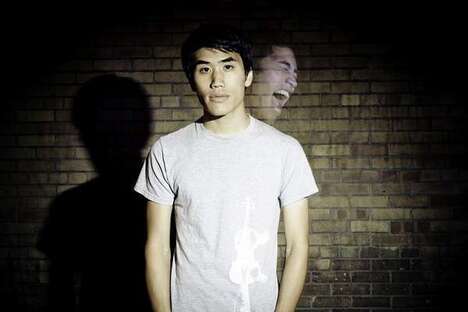 Each year, thousands of young Americans engage in youth-run enterprises. According to the University of Minnesota, these programs require them to build houses, manage restaurants, publish books, provide business services and more. And while they help to build responsible youth and contribute to local economic development, youth-run enterprises can also have an impact on today's brands and businesses, as a brand's cause-related marketing programs often help create positive positioning in consumers' minds.
Many businesses, large and small, are thus participating in youth development programs, lending their resources in an effort to contribute to the community. At the same time, participation in such projects helps to build brand image, as youth programs, in particular, have become a major public concern: A survey by the U.S. Department of Education revealed that parents today want their children involved in constructive and engaging community programs after school. Thus, youth-run enterprises and support from brands benefit both consumers and businesses. As the 'Business Leadership: Supporting Youth Development and the Talent Pipeline' report by Corporate Voices states, "Each of these programs on its own is impressive—making a critical difference in the development of a young person and often at the same time creating benefits within a company."
At Trend Hunter, we've featured several different youth-run enterprises, such as San Francisco's Old Skool Cafe, a fine dining supper club that provides at-risk youth with career opportunities and a supportive environment. Another example is the
Ground Level Cafe
in Toronto. The establishment, a program by Ground Level Ventures, helps youth build their skills in everything from healthy lifestyle choices to personal budgeting and resume-building. What's more, New York City's governor Andrew M. Cuomo recently announced that over 120 businesses across New York have joined the New York Youth Works Program, which helps to create full and part-time jobs for young, at-risk New Yorkers to help build "a foundation for future success." And it doesn't stop at small local establishments, either -- big businesses are also getting in on the action.
HP's Global Social Innovation
, for example, is a program that, in addition to providing classrooms with technology for enhanced learning, helps young entrepreneurs receive training that helps them build skills in business and entrepreneurship.
Youth-run enterprises and entrepreneurial programs targeted at youth are on the rise, and you can find more examples by accessing Trend Hunter's PRO trends database for trends like
Developmental Enterprise
and
Building Benevolence
. Further, you can find out more about the changes in cause marketing and social entrepreneurship by downloading our
Social Good Trend Report
.