Holistically Pursuing Ideation (INTERVIEW)
Caspar MacRae, VP Brand Marketing, William Grant
Related Trend Reports
Art & Design
,
Bizarre
,
Branding
,
Drinking
,
Food
,
Furniture
,
Health
,
Lifestyle
,
Luxury
,
Marketing
,
Pop Culture
,
Unique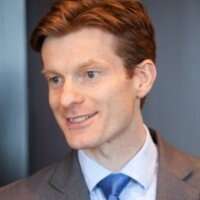 Working his way up to the top, Caspar MacRae, currently the Vice President of Brand Marketing at William Grant & Sons, has spent a lot of time working with consumers and customers, including retailers and distributors, in order to become a true expert in his field. Speaking about his work with great enthusiasm, Caspar explains that, at William Grant, there is a firm belief in working with people who have a genuine passion for the product and the brand. His team is made up of people who live the brand 24/7 and bring a good diversity of perspectives to the table. A bit of debate and controversy works well when it comes to ideation, as he states, "We don't align ourselves with 'yes men' or people who fall subject to group think, we like people who actively challenge us."
Approaching innovation holistically with a focus on the perspective of the consumer, Caspar emphasizes the importance of really thinking about the product you are offering and who you are offering it to.
Three questions with Caspar MacRae:

1. How does your team generate new and innovative ideas?
A lot of our best ideas come from local entrepreneurship and working closely with consumers to beta-test new ideas. With a unifying sense of purpose, our employees feel empowered to succeed, as well as fail if that's what it takes to try new things. Sometimes we have more ideas than we can really execute upon and it can be a challenge to determine which ideas are worth allocating resources to; in the past, we have been guilty of persisting with one idea for too long. Although we often use gut intuition more than other companies would, some of the risks we take that other end up being incredibly successful. It is a matter of knowing when to walk away and when to prioritize.
We work with several creative agencies that have been fundamental to the creation of some of our strongest brands. Some of them we've been working with for over 10 years, forming a shared understanding and the ability for them to challenge us from a position of safety. We retain our advertising agencies, planning and insight teams along with our annual brand planning cycles which involve steps that incorporate environmental scanning to see if the plans we have in development still fit with what we see happening in the market and with our consumer. As a family-running company, it is important to us to maintain our influences and social capital within the industry and we utilize information from our many partnerships as an informal form of research because everyone we deal with, especially those who work directly with consumers, can be informers on trends within the industry.
2. Where does your team find inspiration for innovation?
The world of art has inspired our brand in many ways. One of our most successful brands, Sailor Jerry Rum, was inspired by an artistic sailor in the US navy who pioneered an iconic US tattooing style. When we discovered his great legacy and the values he stood for, we found compelling inspiration for a brand. We produced a rum that stays true to Sailor Jerry's values and thoughts on life and is influenced by his artistic style.
When it comes to practices, we are not ashamed to "steal" some of the best practices we find in other industries and cultures that could work for us. We use an integrated agency team model where each of our companies does everything in a different way, using their own rituals. We encourage active debate about the way we do things because we find that diversity of perspective can be incredibly useful for ideation. Cross-functional teams are the norm for operational purposes and we often host collective brainstorming sessions in offsite locations where everyone has to shut off their cellphones. Taking employees out of their normal, day-to-day constraints can be very stimulating when it comes to a gaining a fresh perspective.

3. What makes and innovative culture and how do you create an innovative culture?
We're huge believers in creating a distinct innovation team and, within that team, we have a clear and unified vision of purpose to which we can align with and draw inspiration from. We've already had great success with many of our brands including Sailor Jerry Rum and Hendrick's Gin, yet, we're determined to come up with our next best brands - a goal which constantly motivates us. The innovation team is empowered to create their own principles and maxims, allowing them to self-define their own internal values and sense of purpose, leading to a sense of collective challenge and importance. On the culture side, we root our mission in the legacy and history of the company which has always been a pioneer in its field. William Grant was the first to launch a single malt whiskey outside of Scotland along with setting the record for many other firsts, it has grown steadily for over 150 years.
Innovation has always been the core to our success and the innovation team is a pivotal part of our success moving forward. To carry on this momentum, we share our success stories across internal and industry teams and, with an inspiring leader at our helm to champion the team, we inspire passion among employees. Although there is a great deal of focus on the innovation team, everyone at the company has to give at least 10% of their time to the innovation cause so that we can all feel like a part of its success. Maintaining an active innovation agenda and prioritizing opportunities will allow us to keep creating a reputation for William Grant as an innovative company as well as an industry leader.