Innovative Thinking Around Brand Values
Wendy Durward, Director of Infiniti Canada
Related Trend Reports
Art & Design
,
Boomers
,
Credit Crunch
,
Design
,
Eco
,
Furniture
,
Gadgets
,
Inventions
,
Life Stages
,
Lifestyle
,
Luxury
,
Marketing
,
Sports
,
Tech
,
Ultra Luxury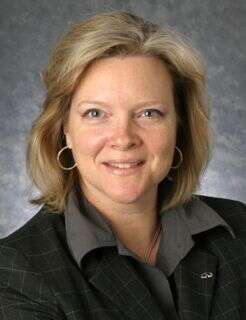 Just about anything concerning Infiniti in Canada hits Wendy Durward's radar. While the car brand has been around for 25 years, the last half a decade has seen Infiniti move out of Nissan showrooms to carve out its own share of the premium auto market. With more room to differentiate Infiniti's brand, Wendy, Director of Infiniti Canada, identifies the core brand values as crucial in guiding innovation. Along with luxury, cutting edge technology is a major part of Infiniti's appeal. With a history of world's first technologies (including Around View Monitor, Moving Object Detection, Backup Collision Intervention and the new Direct Adaptive Steering and Predictive Forward Collision Warning found on the all-new Q50 sports sedan ,) Infiniti vehicles are designed to push the envelope, which can only be achieved through innovative thinking.
3 Questions with Wendy Durward

1. How does your team generate new ideas?

We try to think of ways of marketing and capturing the consumer's interest. A good example is our partnership with Cirque du Soleil. Six years ago, we sat down to figure out how we were going to reach our consumers in a different way. How can we find a partner who thinks like us and has the same type of brand values and exudes the same type of desires within the market place? One option was Cirque du Soleil because of the high synergies between our brands. When you think of Cirque du Soleil you think of performance, passion, creativity and a different, unique experience. When it comes to Infiniti and what we're known for, it's something distinctive as a performance brand that provides a passionate, human side to the driving experience. The cars are designed for the driver, but also for the passenger to have a pleasant, unique experience. When you can develop a partnership with a company that has similar brand values, it makes working together very efficient and a lot of fun – and that comes through in the campaigns you develop. For instance, we worked with Cirque to create the Infiniti Art Car project where we engaged a local Montreal artist to design and paint a G coupe, inspired only by what the two brands meant to her. The result was a beautiful, one-of-a-kind work of art which we displayed at various

Cirque events. We cross branded further by offering loyal customer tickets to the show and in the end, we auctioned off the car for charity. It was a great success and a lot of fun for everyone involved.

2. What is the biggest challenge you face when innovating?

Everything keeps evolving every day, so we try to keep up with innovations and find something that's new and unique for execution. I think that's what makes it so exciting to be in this business - everything is constantly moving forward at a fast pace -nothing stays the same. There's lots of opportunity for innovation, it's just prioritizing and finding the time and resources to actually get everything done. We have to create that focus and find out how best to get the brand out there, raise awareness, influence opinion and impact relevance and ultimately sell cars.

3. What makes an innovative culture? How do you create a culture of innovation?

I believe that my role is to provide the space and environment for my team to create, and not have any barriers set up ahead of time. You have to let the creativity flow naturally. I find here in Canada with our group, the team aspect of bouncing ideas off each other is important. We all know the goal and the topic, but these are directions, not limiters – we don't allow the final destination to dictate how we get there. Also, you have to realize that some sparks can be created off one person and enhanced by another, so you have to be ready for that.