The Simplest and Most Effective Ways to Boost a Visual Content Strategy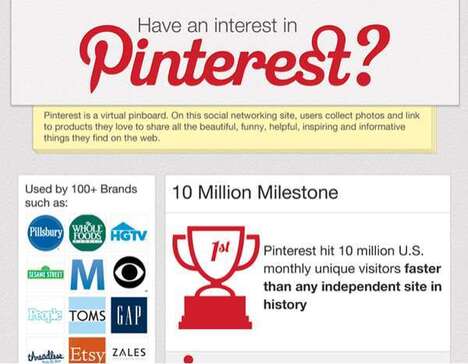 When it comes to your brand's visual content strategy, identifying how to get the best results with the most efficient model is a savvy approach. It's a well-recognized fact that visual content can catch more eyes, evoke more responses and help users connect far better than text alone. As such, keeping a visual content strategy fresh by integrating new aspects on a regular basis can help to foster an innovative brand environment both on and offline.
Visual content has risen to new heights as the best way to spread a message because of its ability to be easily consumed and shared. So, which is the best method to share the content from a brand perspective? While some would argue that Pinterest with it's purely visual-based architecture is the prime territory to do so, Facebook is also a notable option. According to Anum Hussain of HubSpot, "98% of people surveyed with a Pinterest account said they also have a Facebook and/or Twitter account." This statistic proves that delegating visual content for Pinterest only is a short reaching tactic because while there are over 10 million users on the site, Facebook trumps with a whopping 900 million.
The debate surrounding how to properly strategize your brand's visual content varies by basis, but there are a few defining factors that can help on a universal level. Ultimately, followers dictate how many people will receive the content, so taking the time to spread it out evenly across all social media presences and leveraging how it is received will be the best indicator. Share, likes and follows can help identify which site is going to provide the most optimal results your brand is looking for, so tracking the data can help when updating a visual content strategy.
Check out Trend Hunter's
Business Trend Report
for insightful content that can help foster a forward-thinking team to identify areas for potential growth and innovation.