Video Obsession: Ways to Successfully Utilize Vine for Marketing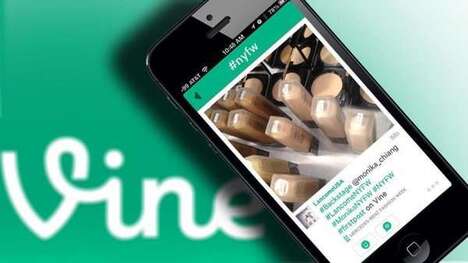 The Vine app is one of the latest mobile-centric social networking sites, so utilizing Vine for marketing purposes is an innovative approach to the new video-oriented social media application. Video marketing isn't a new advancement: it's used on television, at the movies and on the Internet to effectively broadcast a message to the public. Moreover, moving images with sound help to capture the attention of on-lookers and could be labeled as one of the most successful advents of the advertising world. As such, approaching Vine marketing with tact is essential to garnering a strong following without being too aggressive.
The
Twitter Vine application
is a prime example of how the 6-second video app is permeating the marketing world with grace and prestige. Utilizing the hashtag '#NYFW,' the Twitter Vine app would then automatically be grouped into one neat fashion feed. Many bloggers and public relation moguls found huge success with the app, which reinforces the ability of Vine for marketing purposes in the modern age.
Keeping with the fashion theme, there are several publications including
Dazed and Confused magazine
that have a Vine presence that are used to offer first-person experiences of fashion shows and behind-the-scenes scenarios, which helps connect consumers to the action. Instead of simply browsing photos, anyone can get right into the action, which is why utilizing Vine for marketing isn't just a clever way to put users front and center, but also a unique, new means to garner a following. Trend Hunter's PRO Trend
Pinned Promotion
discusses the popularity that Pinterest has garnered and the ways in which creating a visually stimulating experience for consumers can help bolster promotion and overall revenue.
Utilizing Vine for marketing is a cutting-edge approach that can help broaden a company's image and for more information on innovative methods at play within the sector, check out Trend Hunter's
Marketing Trend Report
.