Customizable Customer-Friendly Approach
Vashi Dominguez, Owner, Vashi.com
Related Trend Reports
Art & Design
,
Branding
,
Cosmetics
,
Design
,
Fashion
,
Gadgets
,
Hip Fashion
,
Jewelry
,
Lifestyle
,
Luxury
,
Marketing
,
Media
,
Multimedia
,
Photography
,
Pop Culture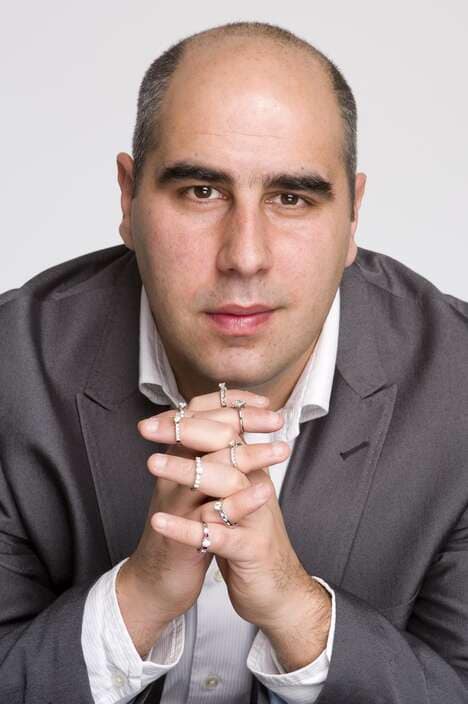 Diamond expert and entrepreneur, Vashi Dominguez, has created an online jewellery enterprise. However, more fundamentally, every aspect of his enterprise has been designed to provide value and trust. Vashi's mantra of leaving 'no stone unturned' means that they do everything they can to provide exceptional, and award-winning customer service. Whether it be personally delivering an engagement ring to the home of a client pretending to be a 'friend from the cricket club,' or giving customers the opportunity to design something truly bespoke themselves, Vashi.com goes above and beyond to provide impeccable customer service. A high quality online jewellery retailer claiming outstanding value in engagement rings, diamonds and fine jewellery? It's no wonder that Vashi.com is increasingly becoming a company to watch.
4 Questions with Vashi Dominguez
1. How does your team generate new ideas?
For idea generation, we listen to, and service the demand from our customers. We look to the trends set by Hollywood, such as The Great Gatsby which created a need for glamorous art-deco or belle-époque style pieces. We also watch trendsetters such as Kate Middleton, now the Duchess of Cambridge, whose blue sapphire engagement ring has promoted a great number of requests for the combination of diamonds with a gemstone.Ultimately, by providing a completely bespoke service, every single piece we create is seen as a new idea. We give our customers the confidence to generate their ideas, and see them come to fruition. Just as no two diamonds are the same, every single piece of jewellery we create is hand-set in our workshop, combining brilliant diamonds with superb British craftsmanship.
2. How do you ensure you are getting trends/insights your competitors aren't?
As everyone knows, the jewellery market is incredibly well established in terms of trends and design insights. Our innovation is measured by how our diamonds are sourced rather than the 'fashion trend' itself. Most diamond jewellery websites or brands do not own, or physically hold in-stock the stones and settings they market online. Instead, they drop ship, broker or advertise from supplier databases located overseas. This causes a logistical time-lag in procurement of diamonds, with risk of the same stones being committed to other vendors and compromised quality control as neither the retailer, nor customer is able to choose and view their jewellery before purchase is made.
By building up a deep level of trust with cutters in India and importers in Belgium for over a decade, the creation of our unique supply chain allows me to cut out the middle man. We have the unique ability to source and create the highest quality diamond jewellery at the best value in the consumer market. We also ensure that our diamonds are sourced ethically and proudly adhere to the standards established by the Kimberley Process, an international system that polices the trade of diamonds to ensure they are from sources free of conflict.
3. What is the biggest challenge you face when innovating?
Tradition! For hundreds of years, people haven't bought the most important piece of jewellery they are ever likely to buy, an engagement ring, online. Instead, they've relied on their local jewellery shop or the massive luxury brands. We counteract this interpretation by modelling ourselves on providing exceptional customer care. We literally go above and beyond for every single customer. Our secretive proposers are only going to propose and get married, hopefully, once in their lifetime, so we try to make every single aspect of our communication with our customers completely unique.
4. Looking to the future, how will Vashi.com continue to be a leader in innovation?
Buying any piece of diamond jewellery can be especially daunting. We will continue to innovate our collections and all the tiny details that go into making incredible diamond jewellery, and providing expert unbiased advice.
During 2014, we will expand into Europe, followed by other territories, to ensure we spread the word further that the highest quality diamond jewellery shouldn't have an unreasonable price tag. It's all about doing your research and getting the best value for your hard earned money.