Three Lucrative Tips to Use Pinterest for Business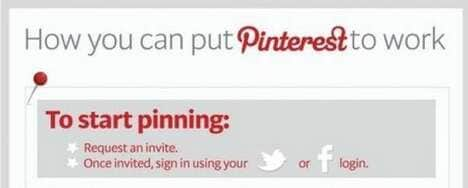 Figuring out the best ways to use Pinterest for business purposes can seem like a difficult task, but it doesn't have to be as intimidating as it might seem. Like other social media sites, Pinterest is a great way to connect with customers and better understand what they're looking for. For retail purposes, Pinterest can yield positive results because of the interactive interface it features and the ability for shoppers to share or like their favorite styles. To maximize the kind of response a brand is getting from Pinterest, here are three tips:
Optimize the content:
Instead of simply posting pins to non-descriptive boards, get more specific and a lot more creative. Create boards that are season-specific (i.e. latest spring styles, best looks for fall etc.) that are going to be more in-line with what consumers are searching for on the site today.
Find a pinning balance:
A brand shouldn't overload it's followers with too many pins within a 24 hour period because it can be almost as bad as not pinning at all. Remain consistent and make a goal of 10-20 pins each day to help build up content and followers; consistency and quality go a long way in the Pinterest world.
Make use of the data:
Pinterest now features an analytics tool that will detail everything from how many people are pinning from your homepage to what's getting the most positive response. This information is not only up-to-date, but rich in quality; it can let you know what's hot, what's not and what to focus on. As such, using it as a form of market research is a tactful method to getting the most out of Pinterest.
Trend Hunter's
Social Media Trend Report
can help spark innovation when it comes to using Pinterest and other social media sites for business, so check it out for more valuable information.