Creating a Legacy Through Ideation
Tom Schlegel, Sr. VP Product Development, Radio Flyer
Related Trend Reports
Art & Design
,
Babies
,
Fashion
,
Food
,
Gadgets
,
Health
,
Lifestyle
,
Tech
,
Toys
,
Unique
,
Youth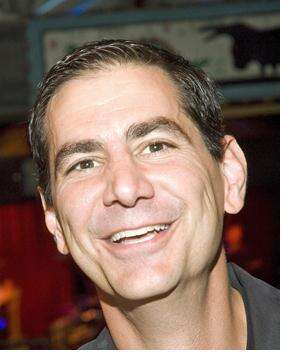 Tom Schlegel is the Senior Vice President of Product Development at Radio Flyer. Radio Flyer has a great history as it was founded in 1917. The company is known for its red toy wagon but it also produces tricycles, bicycles, toy horses and other cool ride-ons. Tom has been with the company for over a decade, helping develop over 100 new products. His team has grown from two people to 15 in a short period of time. Radio Flyer has had tremendous success in growing sales and distribution through new products.
Four Questions with Tom
1. How do you identify trends? What resources does your team use to spot trends and consumer insights?
We get ideas from trade shows, magazines, blogs and newsletters. Our designers and engineers subscribe to special interest blogs where they get information from different product designers. The trade shows we attend are inside and outside of our industry – we go to auto shows, toy fairs, housewares shows and other trade shows just to see trends in colors, fashion, or see what's happening in other industries.
2. What is the biggest challenge you face when innovating?
With a product development team of 15 people we have to pick and choose which ideas we are going to invest our time and resources on. That process involves drawing up sketches and funneling down to the most promising concepts for prototyping. Prototyping is huge part of our innovation process – making a rough mock up out of foam, creating rapid prototypes from our CAD designs or hand fabricating durable prototypes that kids can ride.
3. Has there ever been an instance where another industry has influenced an innovation at your company?
Everything from vacuum cleaners to the sculptural design of automobiles influences how we design our wagon bodies. Power tools, hand tools, etc. also influence different aspects of our toys. We spend a lot of time in stores like Home Depot, Target, Bed, Bath & Beyond to get inspired.
4. What makes an innovative culture? How do you create a culture of innovation?
Allowing failure is the biggest part. I learned a lesson earlier on when I had this attitude that failure wasn't an option, and we were developing a product that wasn't up to expectations. It ended up not working out even though I kept pushing for it. We need to accept that failure is part of the innovation process and we want to fail early in the process when the stakes are lower. About 75% of all new products fail so giving people the freedom to fail is important to learning what works and what doesn't. We have an open feedback culture – everyone gets feedback on every little detail and as a result, the best products come out in the end.