The Role of Balance in Innovation
Tanner Christensen, Product Designer at Facebook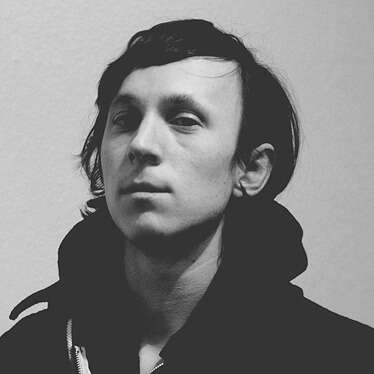 Tanner Christensen, a product designer at Facebook and author of
TannerChristensen.com
, is deeply immersed in the world of innovation. Deeply passionate about what drives both creativity and innovation (and how those two forces complement each other,) Christensen offers a unique perspective.
6 Questions with Tanner Christensen

1. What is your overall mission?

I do what I do every day in order to help others do more with their creativity. Steve Jobs has this excellent quote I think explains my personal purpose well. He said, "Life can be much broader once you discover one simple fact: Everything around you that you call life was made up by people that were no smarter than you. And you can change it." My job is to empower people to change it.
2. How do you define innovation?
The difference between what we say when we talk about "innovation" and what we mean by "creativity" is important here I think: one entails implementing or acting on a proven solution while the other is merely a way of thinking in new ways. If we look at innovation as the act of improving the process for hammering in nails, creativity is dreaming up new types of hammers, nails, or ideas where you don't have to use either. You can have both creativity and innovation of course, the most innovative individuals know how to think creatively but also when/how to implement those ideas. We call those people "innovators." I think of myself more of a creative day dreamer than an innovator, but I have made a few things that I think make people associate my name with the word innovation.
3. How do you motivate myself or others to generate good ideas?
Motivation can be a tricky thing to talk about because it's so unique for every individual. The same can be said for what classifies "ideas" as good, it's wildly personal for each of us. However, I believe the trick to having good ideas is to have a lot of ideas, and in order to do that you must know what you want in life. It sounds overly existential — and I guess it could be — but it's true. Ultimately, having a lot of good ideas comes down to what you feel your goal in life is. If you know that, and have the right reminders in your life for it, you'll find that motivation for coming up with ideas is almost entirely internal. I use another quote here often, from author Merlin Mann who said: "We procrastinate when we've forgotten who we are." Regularly addressing "who am I?" and remaining curious about that question leads to all types of inspiration and motivation. I recently wrote a fun
article
on this very topic, from a psychological perspective.
4. How does one create an innovative culture?

A culture for ideas and innovation is driven primarily through a delicate balance of freedom and constraints (paired with the goal/mission I mentioned previously). Constraints help us stay on-target while the freedom to explore and play (or rest, which is equally as important as the other aspects) leads us to ideas even if our intent isn't necessarily to have them. Being able to access resources and information that can help spark ideas, paired with having the opportunity to step away from the problems or process, allows the subconscious mind to work on things without pressure. If you want to be creative, make sure you have a place you can go to not only focus, but also to play, and if needed: relax. Taking a break is just as important as diligent work.
5. How do you strive to be a leader in the field of innovation and creativity?
I think the biggest thing I've done for the field of creativity is to put in the time to do the research and then speak my mind about it. Too many people are afraid to not do one or both parts of that process. They're too busy to research or think about what it means to be creative or why it matters, and then secondly: they feel like their opinion won't matter, or that they aren't an expert so they shouldn't speak up. I think sharing information and opinions is the best way to grow, not only personally but also in the field you're speaking-up about, and wrote about that topic in this
article
.
6. What emerging innovations or trends will have a big impact on the future?
I'm fortunate to work alongside some of the most talented and forward-thinking people in the world right now at Facebook. As a result, I get to see into some of the innovations and trends that are up and coming. I think right now one of the biggest innovations we'll start to see is in virtual reality (through companies like Oculus VR). The world has seen trends in technology advancing because it becomes more readily available and the price for innovation falls. Computers, smart phones, the Internet, etc. all advanced rapidly due to these factors, and I think virtual reality is one of those things that is rapidly coming up next. Being able to experience other parts of the world (imagined or real) is an incredible experience. Being able to create in 3D at the wave of your hand, or to sit next to and collaborate with people on the other side of the world by "plugging into" this virtual experience is going to cause an incredible shift in how we create, entertain ourselves, and think about empathy. I'm excited to be part of that in the coming years.