Building a Successful Ecommerce Strategy That's Personalized and Adaptive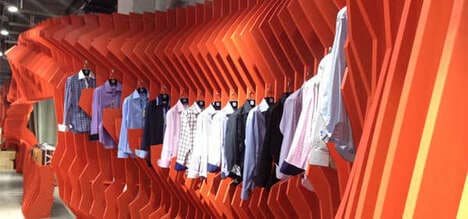 Today more than ever it's crucial to think more closely about how online retail can be positively affected by a successful ecommerce strategy. The online consumer is thinking more critically about the way they purchase because of a growing market that's taking every possible action to get their attention. Remaining an agile competitor in this realm takes a determination to succeed and to offer the best experience possible to have a customer returning regularly.
The online shopper is becoming more accustomed to a personalized, visual-based form of shopping thanks in part to social media sites like Pinterest and virtual boutiques that are fashioned similarly. This is a topic discussed within Trend Hunter's PRO Trend
Adaptive e-Tail
, which touches on the distinct way that the consumer is evolving and how online retailers are quickly trying new strategies to get their attention. Whether it's a social media-powered shop like Glimpse or a site that connects customers to fashion-savvy stylists like OpenSky, the hyper-personalized experience is becoming commonplace for many retailers worldwide.
Getting the attention of the online shopper can also include taking to the offline world to wow them, as discussed in Trend Hunter's PRO Trend
Retail Culture
. Brands are making strategic choices to place physical shops in locations to help garner attention, which in turn is helping to create a more comprehensive brand experience. This distinct focus on making more calculated choices when it comes to investing in physical spaces is an interesting evolution of shopping and shows how the importance of enhancing the customer experience is now more than ever a priority for savvy brands.
Keeping up with the ever-changing retail market can leave brands unsure where to start and how to track the subtle nuances. Trend Hunter's
Retail Trend Report
identifies the most noteworthy information to help a brand recognize opportunities for innovation.