The Importance of Innovation Empowerment
Stuart Jenkins, VP of Innovation at Deckers
Related Trend Reports
Activism
,
Art & Design
,
Branding
,
Business
,
Charity
,
Customization
,
Design
,
Fashion
,
Fashion for Men
,
Hip Fashion
,
Internet
,
Jewelry
,
Lifestyle
,
Marketing
,
Pop Culture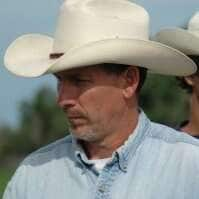 Stuart Jenkins is currently Vice President of Innovation at Deckers Outdoor Corporation, but has spent a lifetime working on both sides of innovation. At only 18 years old, Stuart started working for an inventor and witnessed creative genius firsthand when he thought of the single handle water faucets . In 1986, Stuart brought his idea for the first air shoe to 94 companies before Reebok finally licensed it and created 100 million dollar category. Stuart went from bringing tech innovations to the shoe industry (in the form of graphite composites, light shoes, etc.) to working within the industry at Deckers and looking to acquire them. While he's been a part of some pretty disruptive individual ideas in his time, Stuart remains committed to developing a broader culture of innovation at Deckers where every end of the organization feels empowered.
4 Questions with Stuart Jenkins
1. How do you motivate your team to come up with good ideas?
If I have to motivate my team, I have the wrong team. I think of how to inspire my team. If I have to kick them out of the bed in the morning, I've got the wrong people. Our CEO believes in inspirational speakers, not motivational speakers. We are open to new ideas and our employees know that. If something comes up, they have a real chance to put their idea into place here. What motivates people is productivity or seeing their idea move forward into commercialization. So long as they know that's a real possibility, it's going to get built up and not torn down, they will innovate. So, that's been my strategy.
2. How do you identify trends? What resources does your team use to spot trends and consumer insights?
You find the pain. If there's a rock in your shoe, what do you do? You pull it out. You don't expect some guy to come across the parking lot and do it for you. If you find the pain, fix the pain. To have the freedom to fix the pain is how we think of where to look for spaces to find innovation.
3. What is the biggest obstacle you face when innovating?
Human nature is nobody wants to change. The only ones that want change are babies with wet pants. I remind people that all progress requires change, but not all change is progress, and therein lies the challenge. We try to point out that failure to change is more risky than the change. In ten years, 237 Fortune 500 companies have fallen off the list because they didn't change. We have to reset people's expectation of risk. You're risking success, but you're guaranteeing failure if you're not changing.
4. What makes an innovative culture? How do you create a culture of innovation?
People have to be empowered. The leader has to be into it; it can't be the assistant. The CEO has to set the pace. Nothing fertilizes the farm better than the footprint of the owner. You can't fake caring about innovation; you do or you don't. We have to model the behavior that we want. We have to innovate and empower others to innovate, so they go into the brands or the corporation and make a difference. You have to promote innovation and let people know and celebrate the results. You empower, do it, talk about it, celebrate it.