Invoking an Organic and Creative Culture
Jeff Hecker, VP of Ecommerce & Creative, South Moon Under
Related Trend Reports
Art & Design
,
Credit Crunch
,
Design
,
Education
,
Fashion
,
Fashion for Men
,
Hip Fashion
,
Kitchen
,
Life
,
Lifestyle
,
Luxury
,
Luxury Fashion
,
Marketing
,
Media
,
Photography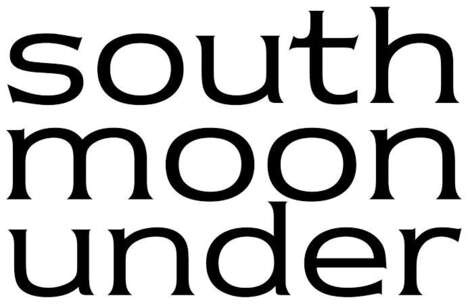 Jeff has been working at South Moon Under now for a year and a half, but previous to this, he was part of the team that started the Urban Outfitters website, and he continued to work there for 12 years. Jeff is responsible for the Ecommerce and Creative of South Moon Under. South Moon Under started out as a small surf shack in 1968, and from there it has evolved into a sophisticated clothing retailer. It is a privately owned company and the fun fashions are carefully picked to offer a great selection to its customers.
3 Questions with Jeff Hecker
1. Do you have specific rituals for re-setting your team to be creative?
We are an organic group, respecting the teams personal growth and time-re-setting. Creativity in all areas is organic at South Moon Under. We've found keeping the process fluid, conversational, and changing allows for new and creative ways of approaching daily challenges.
2. What makes an innovative culture? How do you create a culture of innovation?
It is about giving people the freedom to do the right thing for the brand, and to hire employees that live the eclectic, contemporary culture. Innovation starts with a seed and the fearless approach to the unknown. To cultivate an innovative culture, we work very hard to ensure that the fear of change is okay, but shouldn't inhibit ideas from being generated or limit who we (South Moon Under) are.
3. Looking to the future, how is South Moon Under going to be a leader in innovation?
South Moon Under looks to emerging technologies that are brand-right to help build a strong, and differentiated presence in the market. It's important for us to remain nimble, in order to provide the right product and elevated experience to our customers.