4 Effective Social Media Tools for Business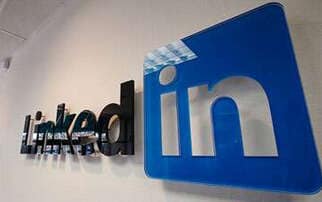 With so many social media tools for business out there, it can be difficult to adopt the right add-ons when it comes to organizing and optimizing your brand's online presence. This list explains the benefits of five tools that have particularly helpful to the Trend Hunter brand, and will hopefully shed some light on why these programs are worth adopting.
1.
Crowdbooster
.
Crowdbooster
is a social media analyzer that essentially gives users a report on the effectiveness of social media posts. Making it incredibly easy to determine which posts perform best, and allowing managers to determine why, this tool makes it easy to strategize when it comes to social media postings. In addition to these analytic features, Crowdbooster also offers a scheduling tool where users are able to automate their tweets to be posted at a later point in time. Scheduling tweets can be hugely advantageous to brands, as it allows for posts to go out at times when the site is most active so that posts are more likely to result in more interaction.
Apply with LinkedIn
. If your company uses LinkedIn as part of its recruitment strategy, the '
Apply with LinkedIn
' feature can be a huge asset in terms of streamlining the hiring process. Once a potential applicant accesses this feature in response to a job posting, their information available on LinkedIn is then automatically passed on to the company who posted the position, allowing for a quick glimpse at a candidate. Given that LinkedIn profiles are more descriptive than ever, with the inclusion of endorsements and recommendations, this tool is sure to make things easier for recruitment managers.
Pingraphy
. Companies who frequently use Pinterest as a social media marketing tool may have come across the issue of over-pinning and being penalized for essentially overusing the site. To deal with this issue,
Pingraphy
allows users to schedule pins to be spread over the course of a day. This tool can act as a huge advantage for social media savvy brands, as the success of a Pinterest account largely depends on how active it is.
Hootsuite
.
Hootsuite
is described as a "social media dashboard" that not only allows users to manage multiple accounts at once, but use several different social media platforms with ease. Essentially a streamlined representation of multiple accounts, this tool makes it easier to stay on top of things. Though seemingly simple, having a tool that lays out multiple platforms can make tasks far more manageable for a social media coordinator.
Though these tools involve a bit of a learning curve, implementing them into a social media strategy can be hugely advantageous to brands, and offer insight to ensure that a team is making the most out of the social media platforms available. Trend Hunter's
Social Media Trend Report
is a great resource for those looking to make the most of social media platforms, and highlights the ways in which a number of leading brands that are doing so.