5 Social Media Marketing Terms Your Brand Needs to Know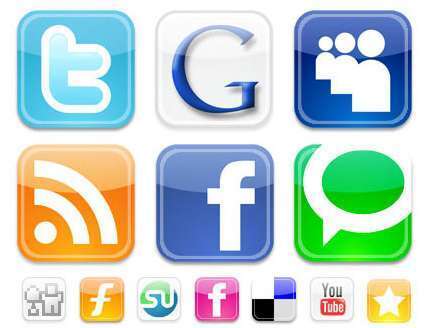 There are probably dozens of social media marketing terms out there to help identify certain aspects of the industry, but when it comes down to it there are only a small number of them that a brand needs to know. While keeping the entire roster of social media marketing terms can help to eliminate confusion, it's best to keep a narrow scope on the usage as to not become too bogged down with the information. As such, here are the top five social media marketing terms that your brand should know:
Social clicks
– This term refers to the number of clicks your content or website gets from social media. Keeping track of social clicks is a good habit because it can help to identify the kind of content that gets the most attention and whether one site or another yields better results.
Insights
– This one deals specifically to Facebook Insights, which deals with the number of likes and shares your brand's content receives as well as the kind of demographics that are taking part.
Social sign-in
– A social sign-in feature is the ability for users to gain access to your website or other service by using their existing Facebook, Twitter, Google+ or other social media account sign-in info.
Social media dashboard
– Spreading content outward on social media can be a tedious task and what a social media dashboard does is help to control several accounts from one spot. They can help to ensure quality, quantity and avoid repetition; a popular one is HootSuite.
Backchannel
– When an event is taking place and visitors are interacting via social media using hashtags or by mentioning your brand's handle, this is called the backchannel. Essentially, it's the conversation that's taking place in, around and about your brand.
Keeping track of the latest innovations with regard to social networking and beyond takes fresh insight, which is where Trend Hunter's
Social Media Trend Report
can help deliver in a clean, concise manner.