Highlighting Simplicity Within a Smartphone Product Marketing Campaign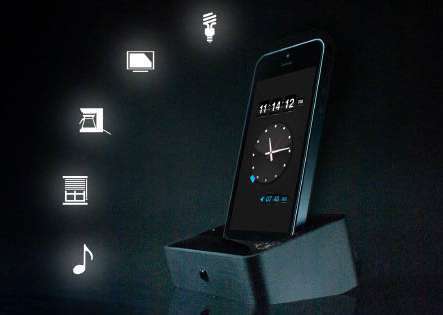 Cellphones are a part of a consumer's life today more than ever before, so adjusting a smartphone product marketing campaign to be more in-tune with a simplistic level of everyday living is an innovative approach with tremendous possibilities. Smartphones are being not only used as a replacement for traditional telephones, but also as a means to do a multitude of different tasks in a single day that wouldn't be possible otherwise, so remembering to highlight simplicity is the best way to keep the product unintimidating and inviting.
The
Lumawake iPhone Dock
is designed to become an integral part of a consumer's life by learning habits including sleeping, working and eating schedules to make the experiences more simple. As such, the sophisticated Lumawake can lull the user to sleep with ambient light, wake them with an increasing tone and even start the coffee brewing once they're ready for it. Although the product is capable of completely revolutionizing a person's life, the company takes a simplistic approach to the smartphone product marketing technique to make it appealing to everyone and not just the tech-savvy.
Changing gears, the photography industry has undergone a transformation because of the influx of users who are using smartphones as a main means to capture photos. This is discussed within Trend Hunter's PRO Trend
Phoneography
, which highlights some of the smartphone add-ons that are helping consumers take great shots without the need for a traditional camera. What's important to note about the various smartphone products on the market is that they speak to a consumer's need to simplify their lives by eliminating clunky photography equipment for an all-in-one device instead. The marketing techniques address the shift head-on and solve the problem with a simple solution.
Check out Trend Hunter's
Marketing Trend Report
for more palpable information that can help a brand identify key characteristics and innovate.