Prioritizing the Natural Flow of Creativity
Sharleen Ernster, CDO at Guess?, Inc.
Related Trend Reports
Art & Design
,
Celebs
,
Fashion
,
Fashion for Men
,
Health
,
Hip Fashion
,
Luxury
,
Photography
,
Pop Culture
,
Tech
,
Ultra Luxury
,
Unique
,
World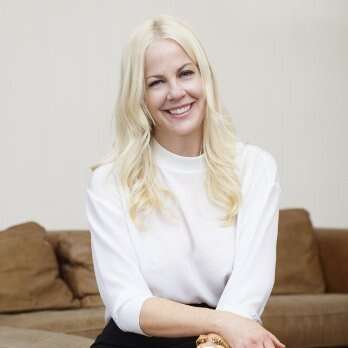 Sharleen Ernster is a relatively new member of Guess?, Inc., but she is definitely not new to the world of fashion and innovation. Prior to her current role as Creative Design Officer at Guess, Ernster worked at Victoria's Secret for 13 years. She also worked on women's apparel at Armani Exchange after graduating from Fashion Merchandising at the Fashion Institute of Technology. Transitioning into a new chapter in her life, Ernster is excited to lead Guess?, Inc. into another fantastic decade. She says Guess is a strong company with massive potential. it's also a brand that she's always loved, which is why her new position is such an exciting opportunity.
Four Questions with Sharleen Ernster
1. How do you motivate your team to come up with good ideas?
I think the best form of motivation comes from a point of inspiration; I give them [team members] something to start with. If you pull out a point of inspiration from other industries and question what that means to eyewear or apparel, then they can think about that. For instance, I'm very intrigued by the matte black paint finishes on cars, and it's interesting that cars look so bold. Questioning this point of intrigue begs application in another industry.
2. Do you have specific rituals for re-setting your team to be creative?
A lot of it is helping them focus and prioritize. I'd say, "forget about that, do this well and hand this in tomorrow." I help team members to stay on the thing [project] that's flowing naturally; creative comes when it comes and when it does, you need to go with it and not shut the door on it. I say, "whatever it is that you do, focus on it and we'll work it out." That's more powerful.
3. What is the biggest obstacle you face when innovating?
I have a history in big businesses and I believe it's the processing and deadlines that often limit a fluid team. Everyone has a preconceived notion regarding processing or deadlines. That's really the hardest thing; taking away the notion that you can't do it. I've seen that a lot in the past so now I think of how to create a platform that operates fluidly. It's a work in progress, but I do believe businesses can do that smoother.
4. Has there ever been an instance where another industry has influenced an innovation at your company?
Definitely. Denim, sweaters, bras and swimwear are examples of things that are influenced by engineering and technology. The technology for bras and swimwear especially; all that derives from other industries. Even fabrics are based on the technology of waterproofing or enabling neons. For me, the best form of innovation comes from the application of another different industry into my own -- it lets you think differently.