The Advantages of Scan Marketing Methods in a Tech-Filled World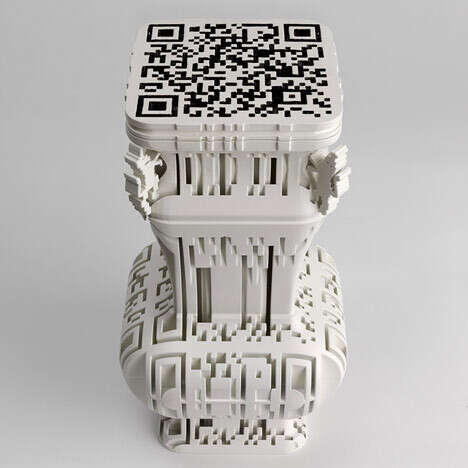 Consumers use their smartphones for entertainment and organization of their daily lives, so why not take advantage of this by using scan marketing methods? With the majority of people filtering information with their mobile, scan marketing allows companies to provide immediate information on a product or idea. Many marketers have done so already by using QR code campaigns that give individuals immediate access to information with a simple scan. However, lack of information for the not-so-tech-savvy people has led to an underwhelming interaction with these codes, which leads one to question the effectiveness of this marketing tactic.
Since QR code images have increased drastically in the last year, marketers using this method also run the risk of appearing unoriginal, resulting in many consumers simply looking rather than scanning. If a quarter of customers are uninformed, and a large number are uninterested, how can companies overcome these difficulties and take full advantage of everything scan marketing methods have to offer?
Like many marketing campaigns budding with potential, the key is creativity. Placing a QR code at the bottom of a poster does nothing to entice a viewer, and other than wondering what's on the other end of the code, leaves little to the imagination. Successful campaigns convey a sense of mystery, while also giving enough information to promote curiosity among onlookers. An article in Forbes magazine raises these questions for businesses to consider before using the QR code method: "If the content isn't helpful, isn't mobile friendly, or wherever [consumers are] scanning from doesn't tell them what the QR code will take them to, what motivation would a smartphone user have to scan away?" Not much.
Successful scan marketing methods answer these questions with creativity and flair. Take the promotion of American rapper Lupe Fiasco's album 'Lasers.' The creative team behind this stunt put a projected QR code in New York's Union Square with the artist's name above. By scanning, fans can pre-order the album and also receive extra features. The projection method and placement of the rapper's name makes this campaign stand out against other QR code promotions, and also gives fans just enough information to incite curiosity. Those who know Lupe Fiasco are likely to scan the code out of a need to stay up-to-date on their favorite artist.
Another example of unconventional scan marketing methods comes from Emart in South Korea. These retailers placed a code that was only visible from noon until one in the afternoon, and formed through shadows. This was done to promote the company's site 'Sunny Sale,' a place for mobile users to go and receive special offers and discounts. According to Econsultancy, this method sold over 12,000 coupons, increased membership by 58% and sales went up 25% during the hours the QR code was in effect.
Trend Hunter's Marketing Trend Report discusses these scan marketing methods and how companies can employ this tactic effectively.