Understanding Consumer Needs
Sarah Moeggenberg, Senior Product Manager, HoMedics
Related Trend Reports
Art & Design
,
Cosmetics
,
Fashion
,
Food
,
Gadgets
,
Games
,
Health
,
Inventions
,
Life Stages
,
Lifestyle
,
Luxury
,
Marketing
,
Tech
,
Unique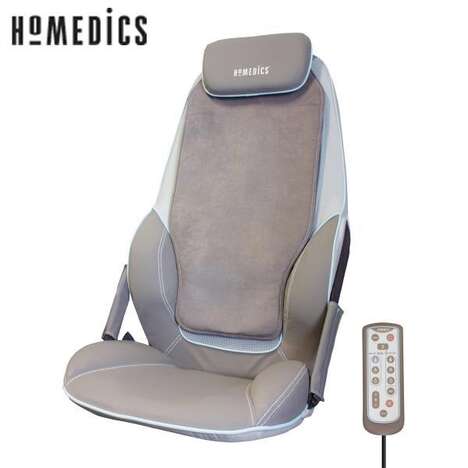 Sarah Moeggenberg, Senior Product Manager at HoMedics, specializes in innovation within the massage, wellness and baby product categories. The talented Moeggenberg has been in product development for over 10 years and emphasizes HoMedics entrepreneurial spirit. HoMedics is a privately owned leading global manufacturer of home massage, relaxation, and wellness products.
2 Questions with Sarah

How does your team generate new ideas?
We try to make our objectives clear to everyone, so we can work together to meet goals. We do a lot with consumer research to help us understand what people like/dislike and are constantly working on new innovative products. HoMedics products are evolutionary and revolutionary. We want to cement a deep understanding of our ideas, products and ultimately, our consumers' needs.
Looking to the future, how is HoMedics going to be a leader in innovation?
We put a big focus on massage and electronics. The company was built on massage and we will be introducing innovative items in the fall with new massage mechanisms by us and for us. HoMedics will remain being a leader in innovation because we continue to understand what the consumer needs, refine our processes/products and define our categories.