Translating Ideas That Fit a Brand Identity
Tarah Sutton, Associate Creative Director, Rue La La
Related Trend Reports
Art & Design
,
Celeb Fashion
,
Design
,
Fashion
,
Fashion for Men
,
Hip Fashion
,
Marketing
,
Media
,
Photography
,
Pop Culture
,
World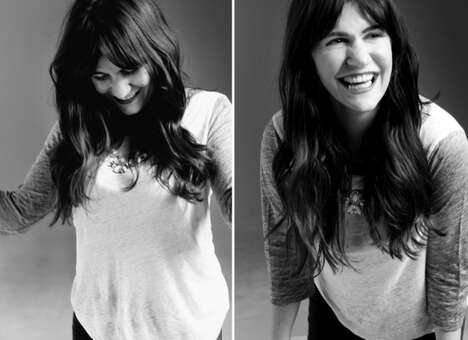 Tarah Sutton has been at Rue La La for four and a half years now, coming onboard shortly after the launch of the site. Tarah started out as an Art Director at the company, later moving to become the Associate Creative Director. Tarah leads the design team and challenges them to keep the brand innovative and inspiring. Tarah has been at Rue La La long enough to see the company grow immensely, and establish itself as the place where shoppers can find deals for desired brands, simply by signing up to become a member. The site features categories in women and men's fashion, home, travel and even features a category for kids for all of the Little Rue's out there.
3 Questions with Tarah Sutton
1. How does your team generate new ideas?

Here at Rue La La, we have about 40-60 people on the creative team who are responsible for generating new ideas from season to season, specifically spring, summer, fall, winter and holiday. We'll meet in our creative library, which is a great space filled with magazines, fashion photography and editorials, which helps to keep the team inspired and challenges them to come up with new, innovative ideas. We will look at the top designers and designs, and ask ourselves how we can translate these ideas to fit our brand identity. We also use Pinterest, because it is a smart way to organize and share ideas. Plus, our office space is beautiful and modern, right down to our chairs and tables, so every day we are truly living the Rue La La brand.
These brainstorm sessions result in what we call a Style Guide - something that we create for each season that speaks to how Rue La La interprets the trends, look and feel, and more for that season, which is shared with the company. It's actually so fun to put this together every few months. With our in-house photographers, stylists and art directors, we are a close-knit bunch!
2. What makes an innovative culture? How do you create a culture of innovation?

We keep a very comfortable open atmosphere here, and people are always free to share their ideas. We encourage everyone to stick their head out and speak up, which is something that is so important to me, and has been key in my career growth. I encourage my team to get out and be inspired by the things they see in their lives, what is interesting to them, and see how it can live within the Rue brand. Our members look to us, not just for designer brands at great prices, but they also look to us as a place to be inspired, whether it's a new way to style a leather jacket or the furniture in their living room.
3. Looking to the future, how is Rue La La going to be a leader in innovation?
One of the biggest differentiators of Rue La La is that we work to merge content and commerce; we strive to be more than just a place to purchase your favorite designers. We will definitely continue to build this content and commerce platform, and we've seen great feedback from our members. We recently collaborated with [the popular anthology series] 'American Horror Story.' We used the show to inspire a modern witch look for our site. Instead of looking too "costumey," we digested the concept to make the looks wearable for our members, and also provided exclusive behind the scenes content, to create a unique, 360-degree experience.