3 Ways to Reinvent Brand Experience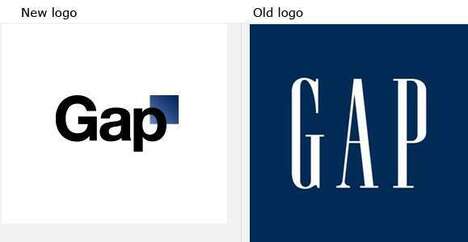 For companies looking to reinvent brand experience, this can be a risky topic. However, to stay ahead of competition businesses must always be looking to the future and understand that their relevance will not last forever. Brands must constantly reinvent themselves, whether that be through logo image or target demographics. Starbucks, for example, has been around for almost 40 years, yet the company remains at the forefront of the coffee industry with stores packed on a daily basis. The
company logo
has seen much transformation over the years, going from a busy image to something much more minimal. Trend Hunter has put together three ways to approach this reinvention of a brand, making these transitions much less daunting.
Go minimalist
. As previously mentioned, brands such as Starbucks are going the minimalist route. However, coffee shops aren't the only ones opting for this approach.
The Gap
also decided to rebrand after twenty years with a fresh look and less clutter. Even Pepsi has reinvented itself with a solid blue background that seemed far too simple when first released. But when brands surge forward and try a different approach to packaging such as this, they are able to stand out on the shelves. With so much clutter on many logos, consumers welcome this minimalist look.
Evaluate target demographics
. How often does your brand talk to customers? Perhaps their needs have changed, but because the focus has been more internal, leaders of the company have missed these crucial shifts. As innovation guru Jeremy Gutsche states in Exploiting Chaos: "Relentlessly obsess about your customer." If these individuals aren't happy, your brand can change its logo as many times as it pleases, but that still won't answer consumer needs.
Be spontaneous
. If you find customers are becoming quite complacent with your products and growth has levelled off, try doing something different for a change. Be sure it keeps with your brand ethos, but offer clients a new event or product that stirs their attention. The Apple iPod is a great example of a company that understood the market for digital music, and found a way to make this accessible to clients while still being legal and profitable.
The main takeaway from these tips? Take risks. Brands have not stayed relevant because they have remained unchanging. As examined in our
Branding Trend Report
, successful companies are always evaluating their market and adjusting their image accordingly.