Understanding QSR Innovation Methods and Tactics
Brad Haley, CMO at CKE Restaurants, Inc.
Related Trend Reports
Business
,
Charity
,
Design
,
Drinking
,
Food
,
Furniture
,
Health
,
Home
,
Life
,
Lifestyle
,
Luxury
,
Marketing
,
Pop Culture
,
Retail
,
Social Media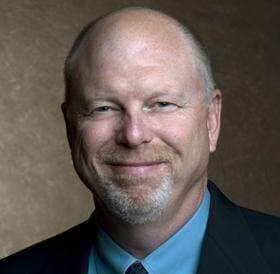 When it comes to advertising, developing and promoting fast food, fewer are as innovative as Brad Haley, Chief Marketing Officer at CKE Restaurants, Inc. Since joining the company, he's helped launch its two most prominent brands – Carl's Jr. and Hardee's – into the pop culture sphere, as well as garnering numerous awards along the way for both product innovation and marketing. We spoke with Haley to get his take on everything from trend spotting to creating innovative work cultures.
5 Questions with Brad Haley
1. How significant is the topic of trend spotting to your business?
We tend to develop menu items that are really unique to the fast food industry, as well as unique to us. We do benchmark the competition, but we do so more to ensure that we're not doing something someone else is doing. We truly want to bring products and innovations to our segment of the industry that no one else has, but sometimes we'll capitalize on trends we see upstream in casual dining - or even fine dining - that we can make available for the first time to fast food consumers.
2. What resources does your team use to sport trends and market innovations?
In the restaurant industry there is a plethora of information available, both online and offline, on an almost real-time basis. We're looking at all of the best food sites and online and offline publications on a daily basis. We also purchase syndicated consumer research, in which a variety of clients pay for the same studies. And, of course, we conduct a lot of our own proprietary research to point us in the right direction.
3. How do you motivate your team to come up with good ideas?
Innovation really is part of our culture here. It happens organically, and it stems from the philosophy that nothing can't be made better and no problem can't be solved through creativity. One thing that I believe feeds our motivation to innovate is that we like to have fun on the job, so creativity surfaces naturally rather than people feeling pressured to come up with new ideas. If we have a problem, we play with it and we may have ideation sessions to come up with innovative solutions.
4. It's been said that "culture eats strategy for breakfast." How do you create a culture of innovation?
I think one of the key ways companies can instill a true culture of innovation is by modeling that behavior by senior management. One of the great things about our company is that we all share the same philosophy. We take our work seriously but, when at work, we try not to take ourselves too seriously. And, in so doing, the work, itself, becomes more fun. It sounds frivolous, but it's important. It helps lower the natural inhibitions and barriers to creative thinking.
5. Looking to the future, how is your company going to continue its success and be an innovation leader?
Developing our employees on an ongoing basis is a big part of it. We conduct staff development workshops on a variety of topics and one of the ones that I lead, myself, is on creative thinking. In it, we spend time exploring the common barriers to creativity and go through a series of exercises designed to break down those barriers. Several of the workshops are also designed to share information about what and how other departments work to help facilitate the cross-pollination of ideas across departments.
But, ultimately, as long as our goal remains to not to do what everyone else is doing in the QSR space, then innovation will remain inherent in our culture and our thinking.