Optimizing Public Transit Marketing for the Urban Commuter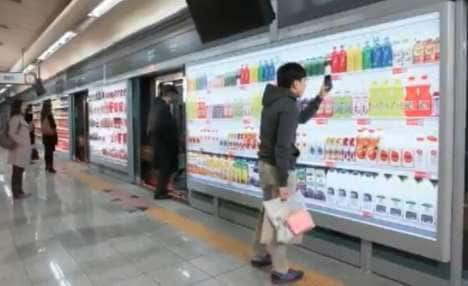 Creating a public transit marketing strategy that is custom-tailored to the urban commuter is a tactful method to effectively provide them with an experience they wouldn't normally have time for. Train travel can leave commuters rather strapped for time because of erratic schedules, which leaves them unable to get products they would otherwise take time to browse for. Several companies have taken this in stride by creating interactive shopping experiences underground that let customers have an augmented experience that doesn't take time out of the day; this is covered in Trend Hunter's PRO Trend
Hyper-Convenient Commuting
that details some of the latest ways that brands are cutting down shopping time for subway riders.
The
Physical Digital Library
in the Bucharest subway is a simulated library where commuters can look through the shelves to find a book they would like to read, quickly scan the QR code and download all or a portion of the book for mobile reading. The process is seamlessly catered to the morning or evening commute and allows customers to visit a library without having to take the time out of a busy schedule to do so.
Switching gears a little,
Homeplus
, the largest grocer in Korea, took to the subway system to help offer commuters a quick shopping experience while waiting for the train. The advertisements feature grocery market shelves that can be interacted with via taps and swipes, which will then place the goods into a virtual shopping cart. From here, patrons can get the products delivered to their doorstep in a timely fashion, which means that a stop at the market on the way home can be taken off the list; the process is simple, efficient and highly effective.
Trend Hunter's
Marketing Trend Report
details the best and brightest campaigns out there, which can help spark innovation when it comes to creating marketing campaigns for any brand.