Why Product Recommendation is Key to Ensuring Success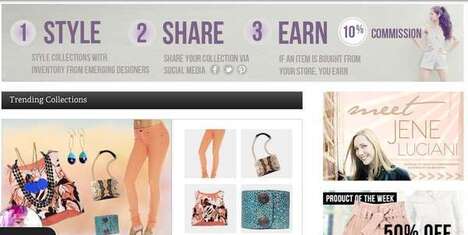 When it comes to the consumer world, product recommendation is a major component to the customer experience. Many online shops will offer users the option to share their favorite finds on social media sites or to write a quick review. This process of sharing helps a product to start its journey down the social network stream; friends might like a site shared on Facebook, re-pin an item on Pinterest or plus one a find on Google+. The process is immensely beneficial with helping to saturate the Internet with word-of-mouth information regarding you company or products.
Aside from keeping up with corporate social media accounts, paying specific attention to what's being said on the networks as well as the product comment area is key. Dealing with customer complaints in a timely manner will help enhance trust and accountability, which is immensely powerful for consumers in establishing loyalty. Trend Hunter's
Social Media Trend Report
dives deep into what are the ways in which businesses are utilizing social networking with surprising results.
Product recommendation, as mentioned above, occurs heavily on social media, so making sure that an online presence is equipped for shoppers to interact. Visible Facebook, Twitter, Pinterest and Google+ buttons, amongst others, are key for making sure a product makes it onto the sites and is disseminated further.
Customized Campaigning
is a strong tactic that is utilized often by big name brands like Diesel, so learning from the benefits and drawbacks is a great way of understanding the power that social media advertising works.